Stage 18: Abington to Glasgow (48m)
Today we continued to cycle across the Southern Uplands, the least inhabited region of Scotland. Although the weather was bright and sunny, it was a cool 13 degrees with a stiff headwind.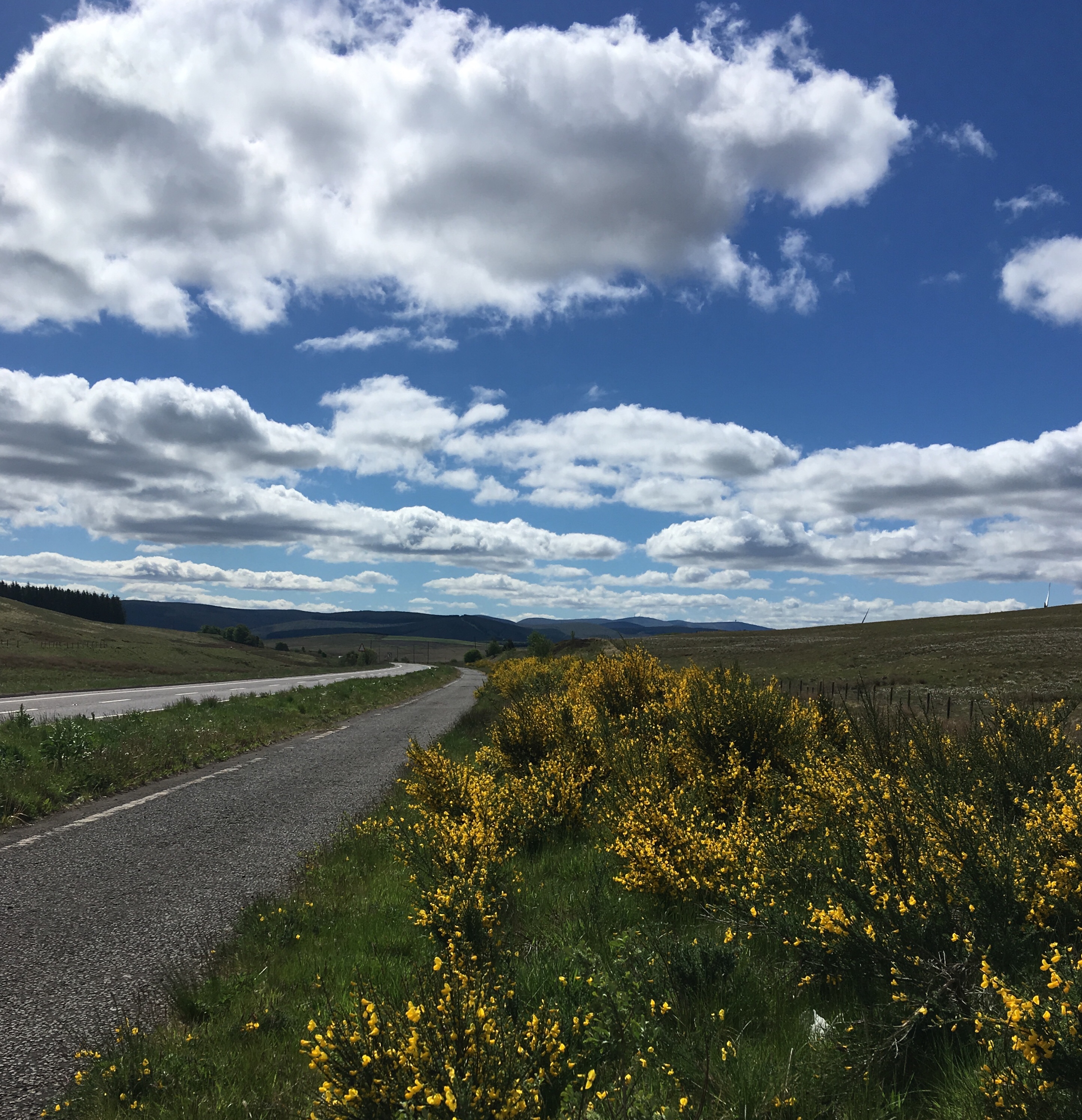 Few houses, just hills and wind farms
Both our bikes have had to go into Billy Blisland's cycle repair shop, Glasgow, this evening. Mine had two broken spokes on the front wheel. We also had to buy new panniers as the zip went on our old ones.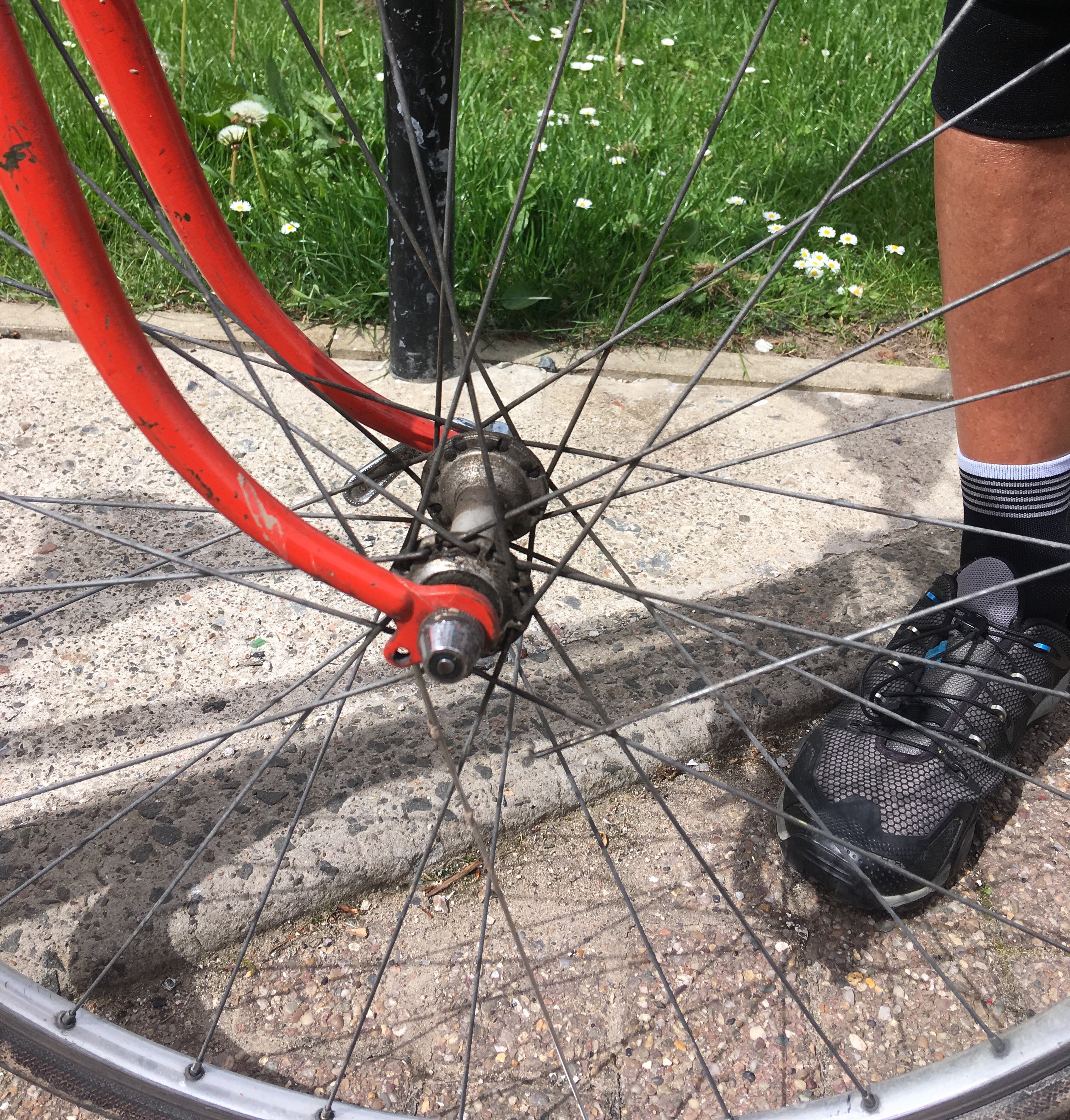 Scared the wheel might collapse
Andy's gears have been slipping for a few days now – every time he changes down it dumps 4 or 5 gears. In Carlisle, the mechanic said that the ratchet had gone in his Campagnola 10-speed Veloce gear shifter (ooh get how geeky I sound). However, no-one we rang had this specialist part. In the end we ordered it in from Chain Reaction and got it delivered next-day to our hotel in Glasgow. In this way, we hope the bike shop can fit it and we'll all be fixed up by lunchtime Thursday. Lucky it's only a short ride tomorrow. Thinking of going to an art gallery or museum while his bike's being done… Andy will love that.
Avon Water at Larkhall
Prize of local speciality, 4 Tunnocks wafers, for anyone who can explain the point of the slalom on the left-hand side of pic.