Stage 14: Whalley to Borwick (43m)
Stage 14: Whalley to Borwick (43m)
Woohoo! Hit a major milestone today – we're over half way! Distance to date=609m Left to cycle=591m.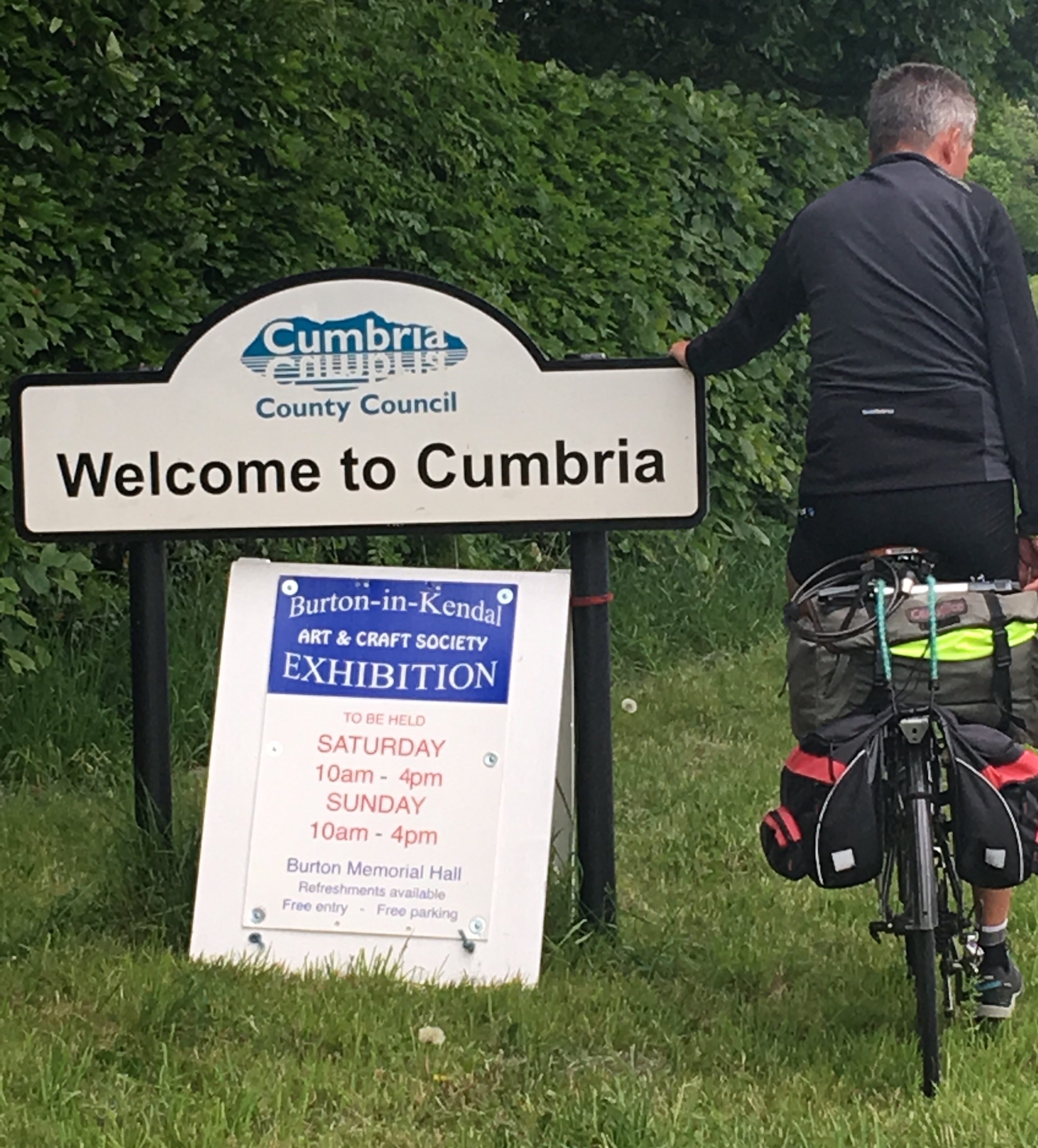 Next county is in Scotland!
We escaped to the hills today and enjoyed a cracking day of cycling today through Ribblesdale and the Forest of Bowland. There were three major climbs but at the very top we were rewarded with amazing views of the Yorkshire Dales in the NE (Pen-y-Ghent & Ingleborough) and the Southern Lake District in the NW across the waters of Morecombe Bay.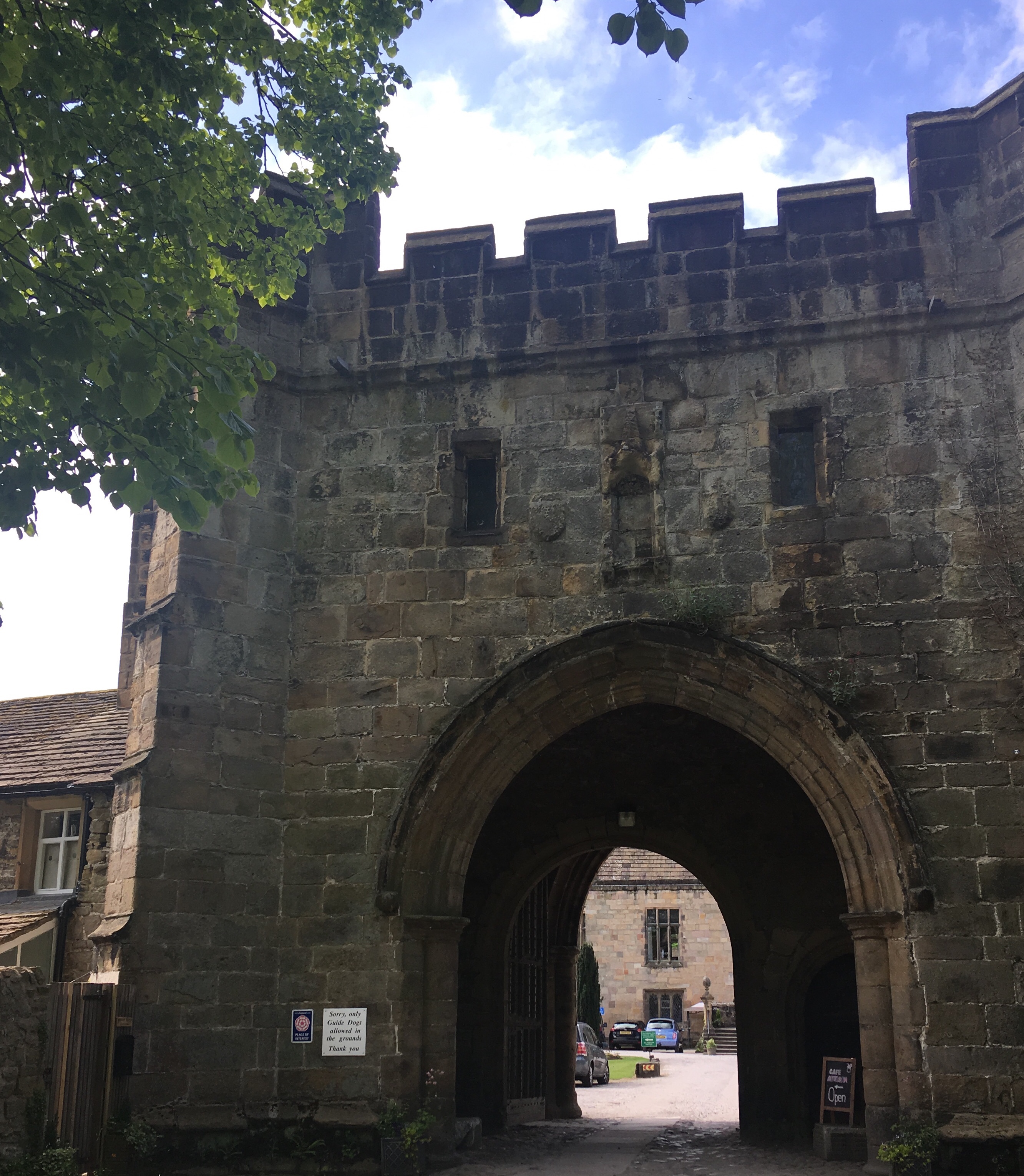 Whalley Abbey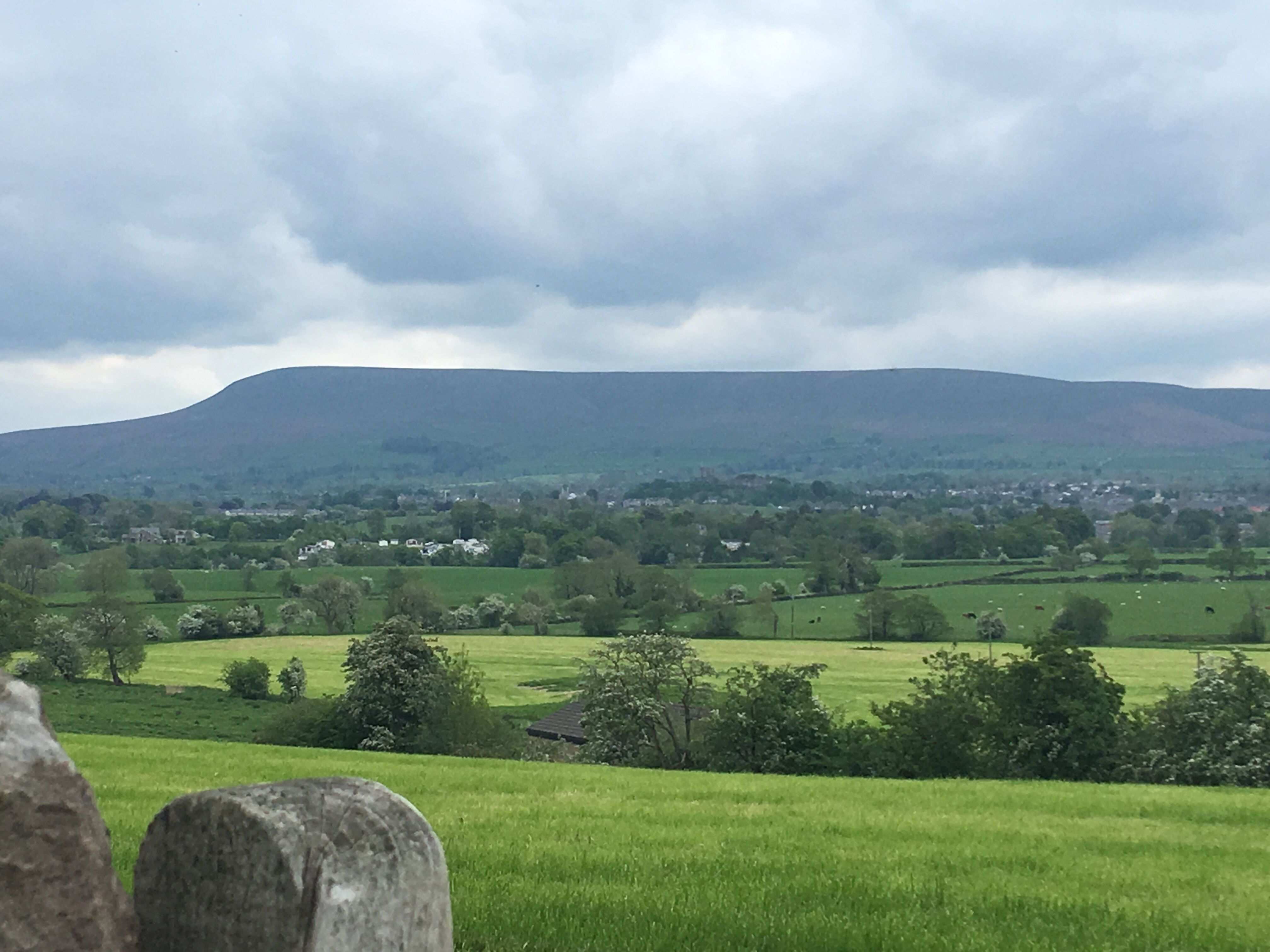 The mighty Pendle Hill
A grim story is that under the shadow of this hill in 1612, nine women and one man were accused and found guilty of witchcraft and were executed by hanging in Lancaster and York.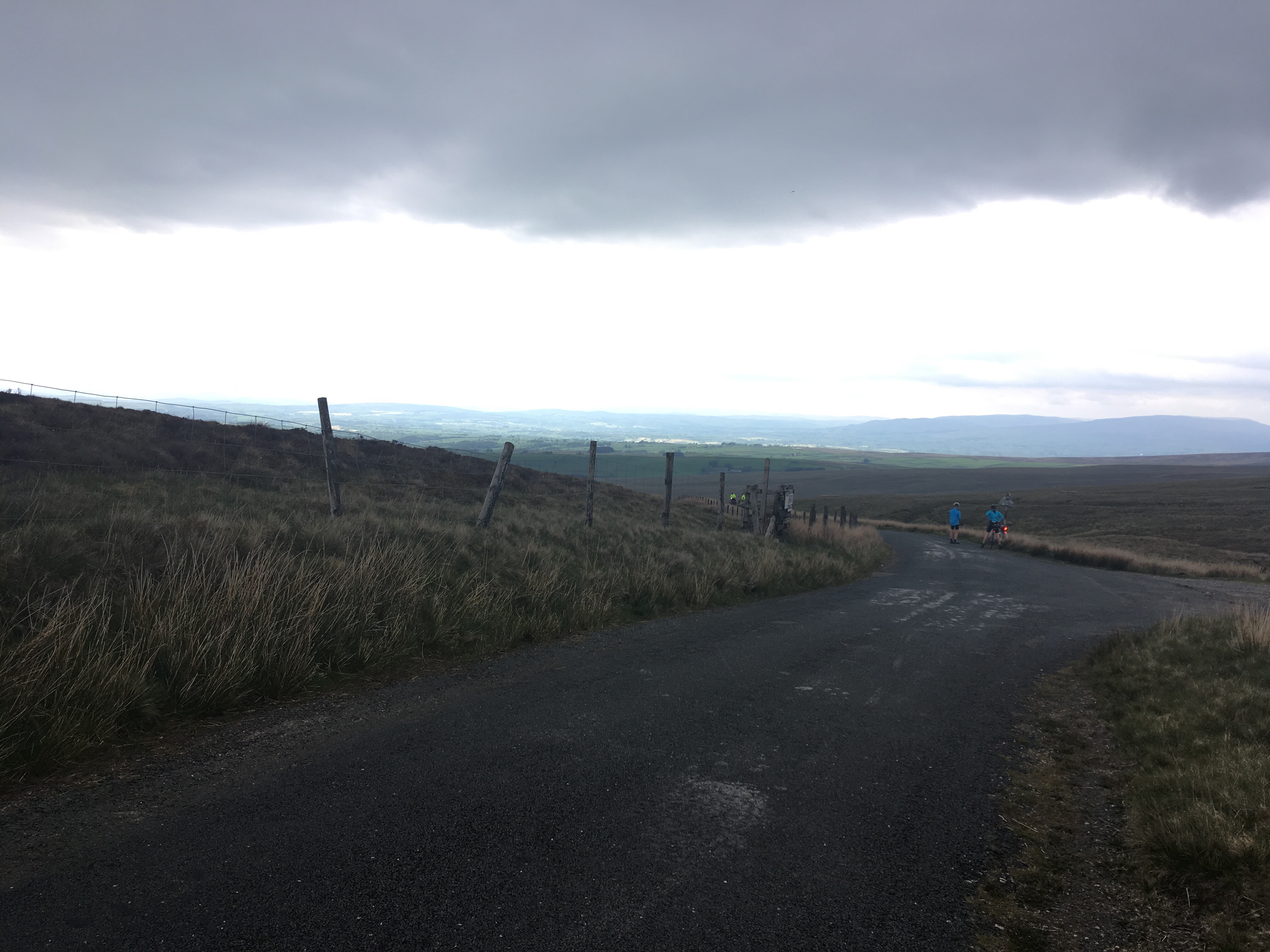 Zoom for other LeJoggers
Bumped into a group of mamby pamby LeJoggers who are an organised tour complete with sag wagon. I might buy my 'sag wagon' a pint later – Hen Harrier – his favourite beer to date! His knee is holding up well by the way.