Stage 24: Aviemore to Inverness (41m)
Stage 24: Aviemore to Inverness (41m)
A wonderful start to our day on the Speyside Way meandering through silver birch woodland and heather moorland with stunning views of the Cairngorm Mountains.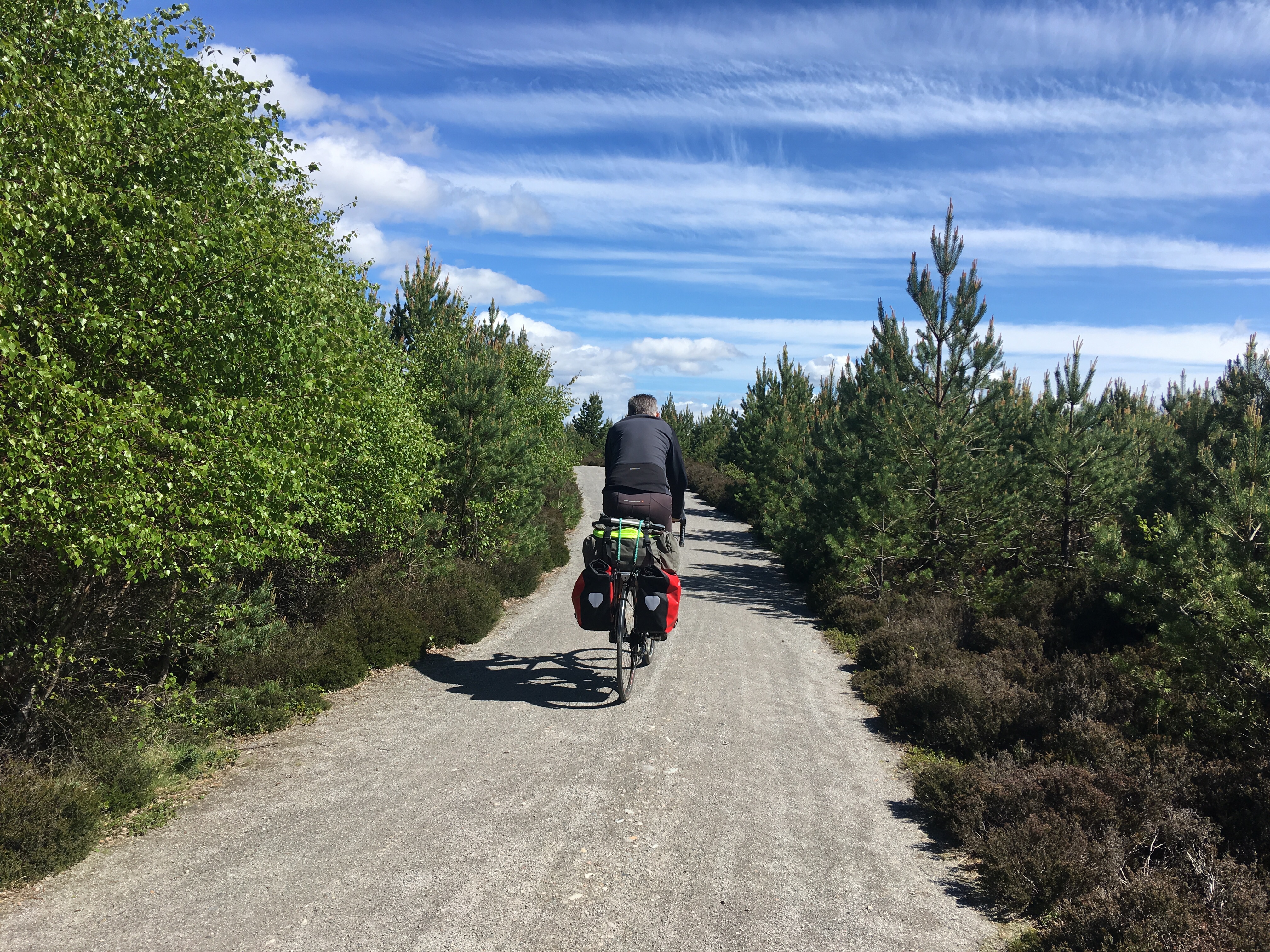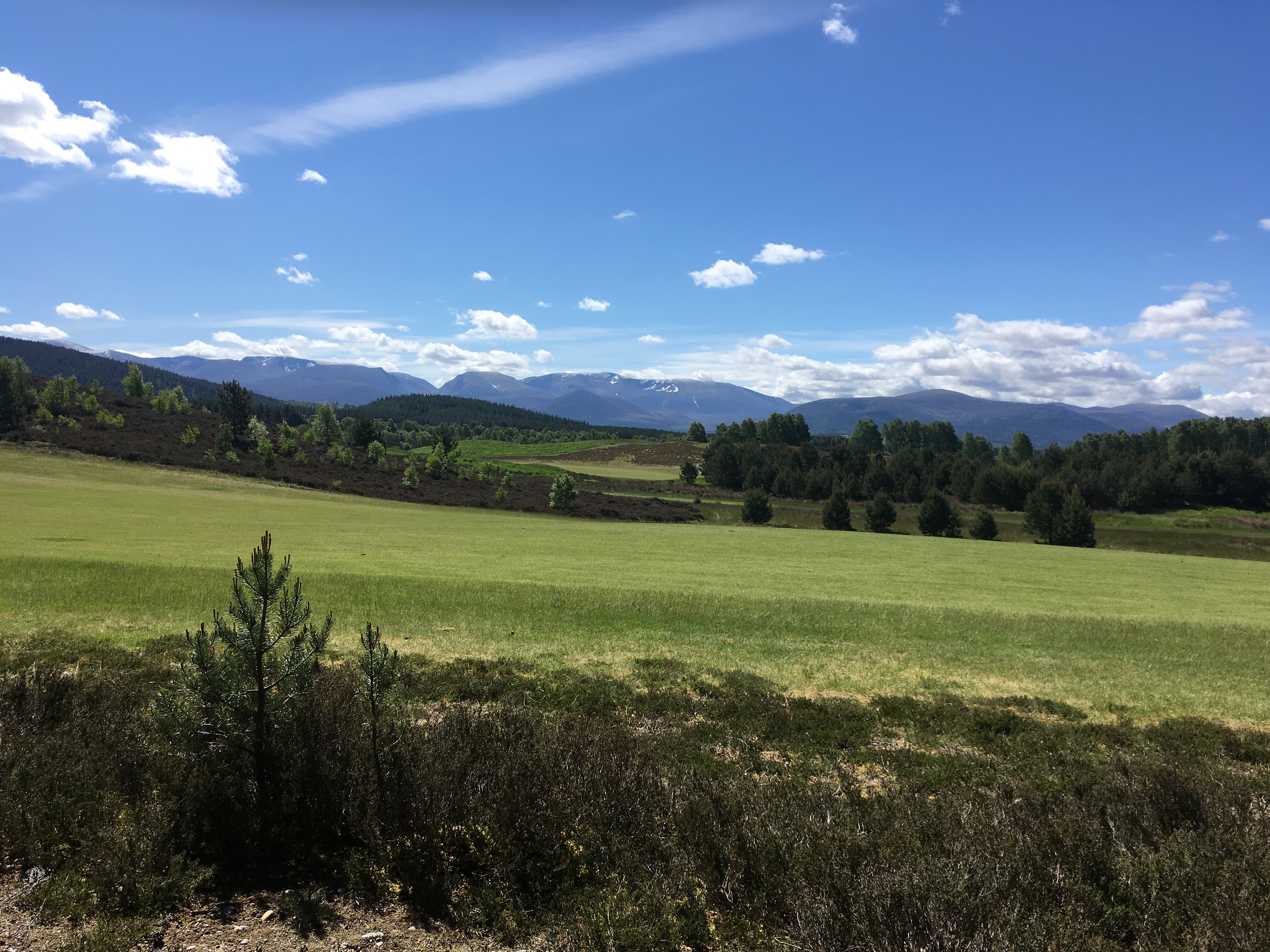 Cairngorm Mountains
Coincidentally, this year's Springwatch is being filmed in the National Park here. Carrbridge was full of BBC trucks but no sign of the lesser-spotted Chris Packham.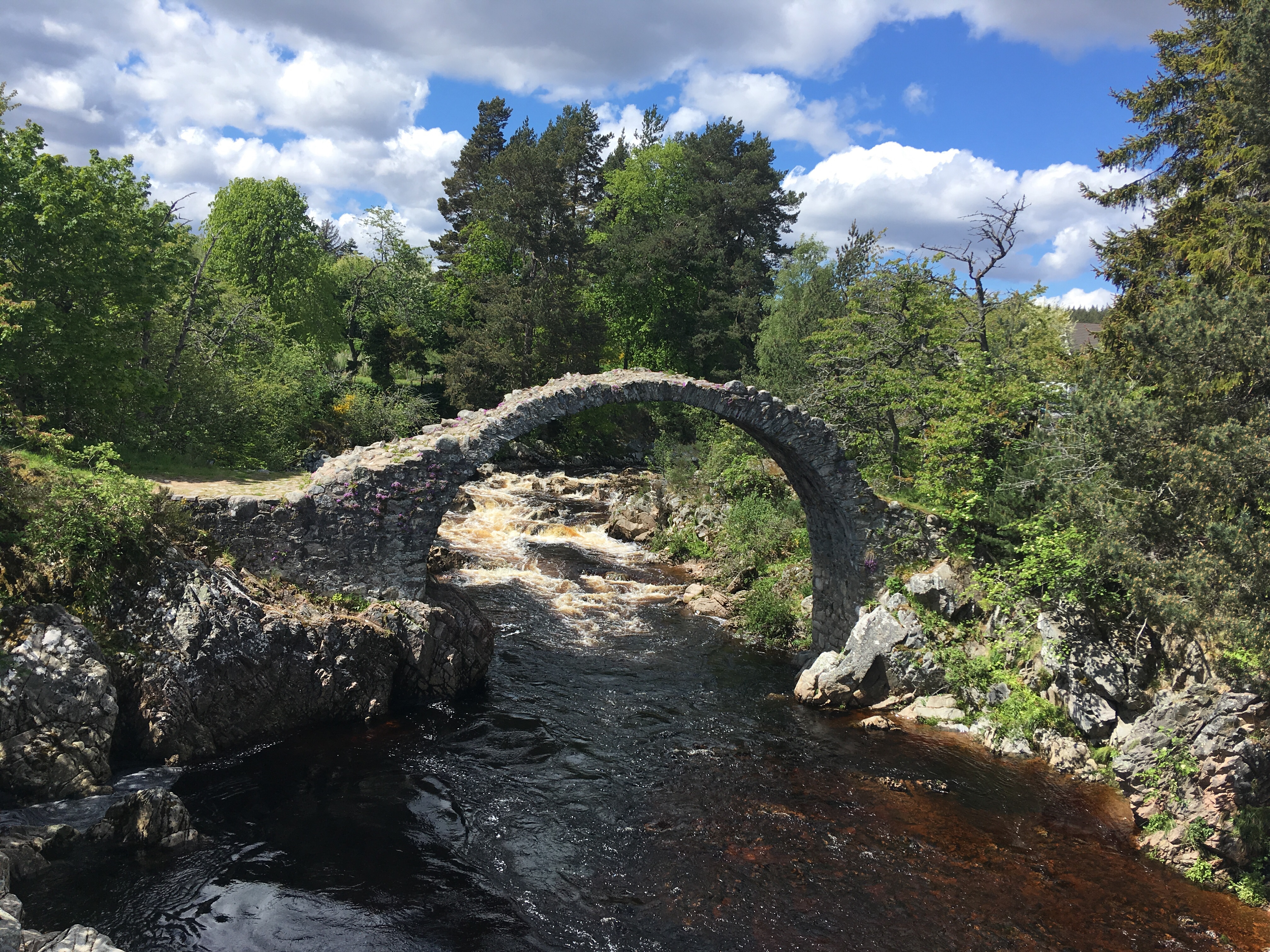 18th Century packhorse bridge at Carrbridge
Came across an ancient bronze-age burial site this afternoon – the 4000 year-old Clava Cairns.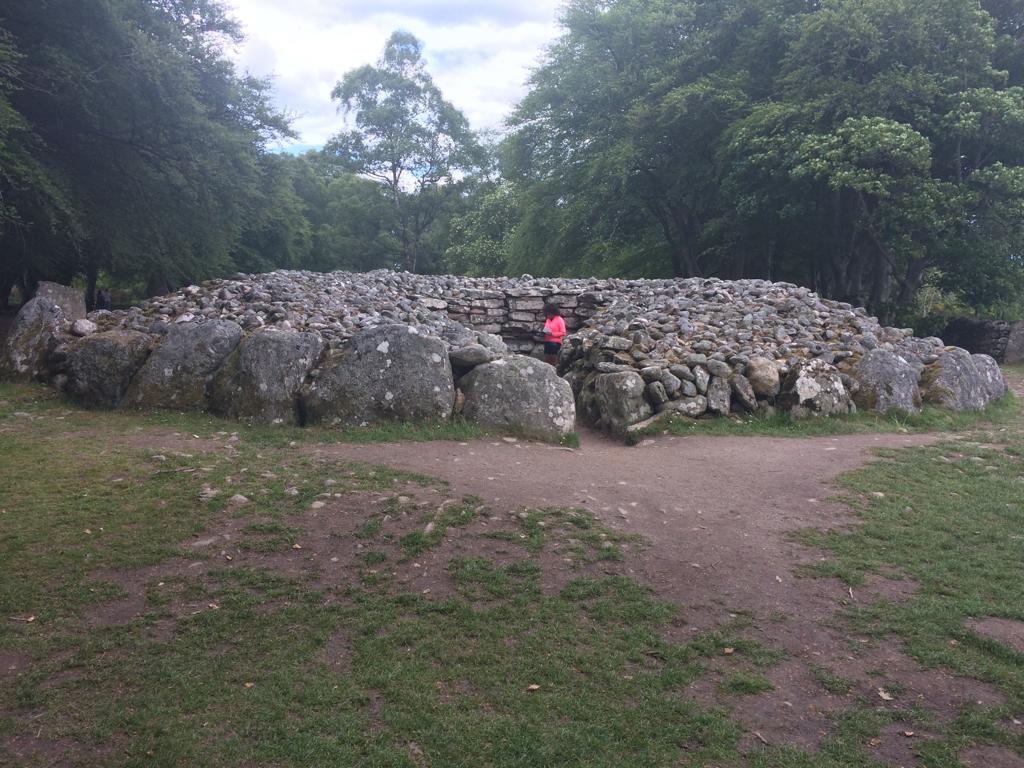 To quote my husband "pile of old rocks"
We had our usual battle finding our Airbnb in a city which added about 5 miles onto our day. All in all though it was a fab day.