Stage 16: Penrith to Gretna Green (44m)
Stage 16: Penrith to Gretna Green (44m)
We were warned about the start of the ride today and it really was uphill and down dale.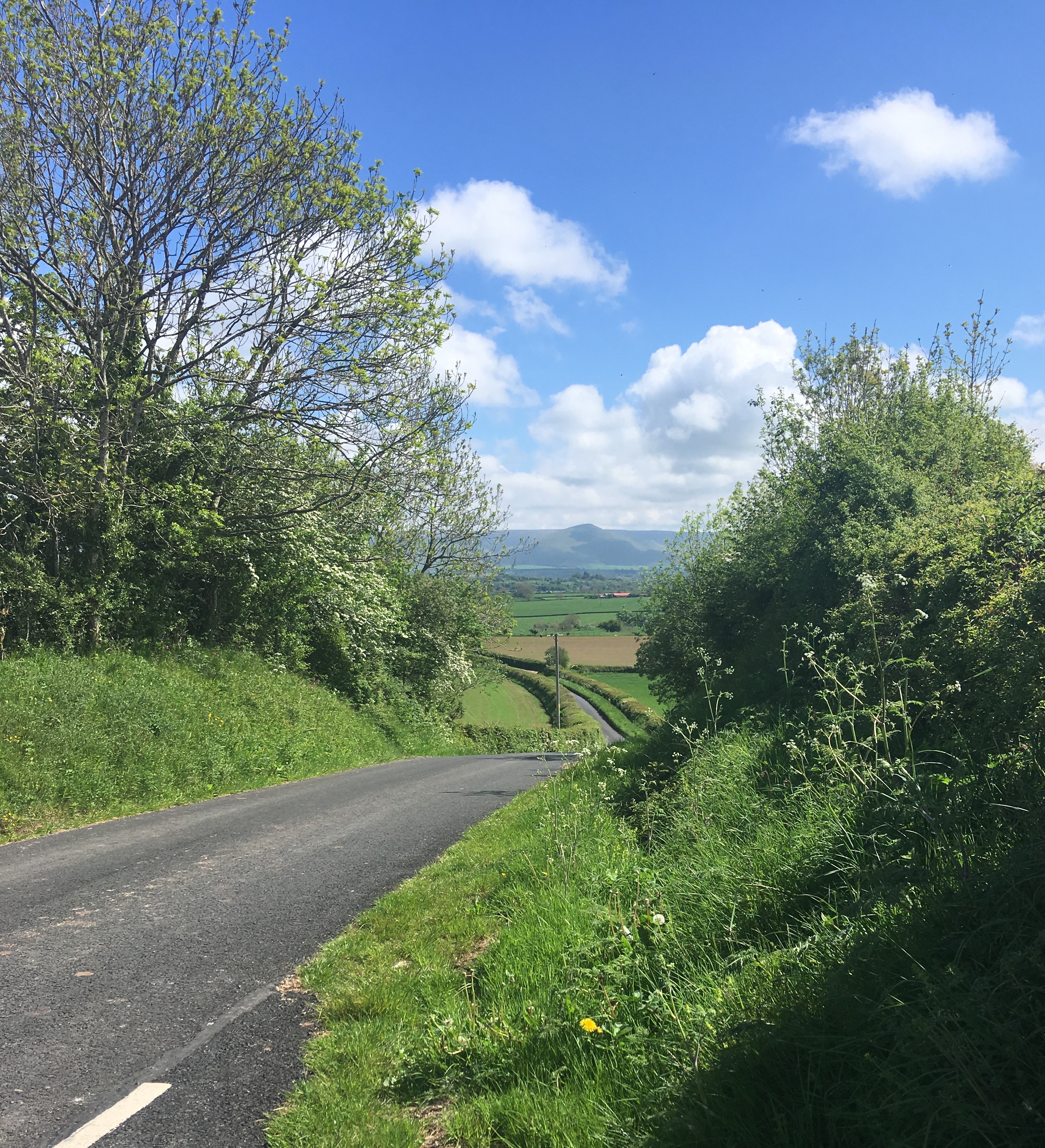 Former county Westmorland (and Cumberland) now Cumbria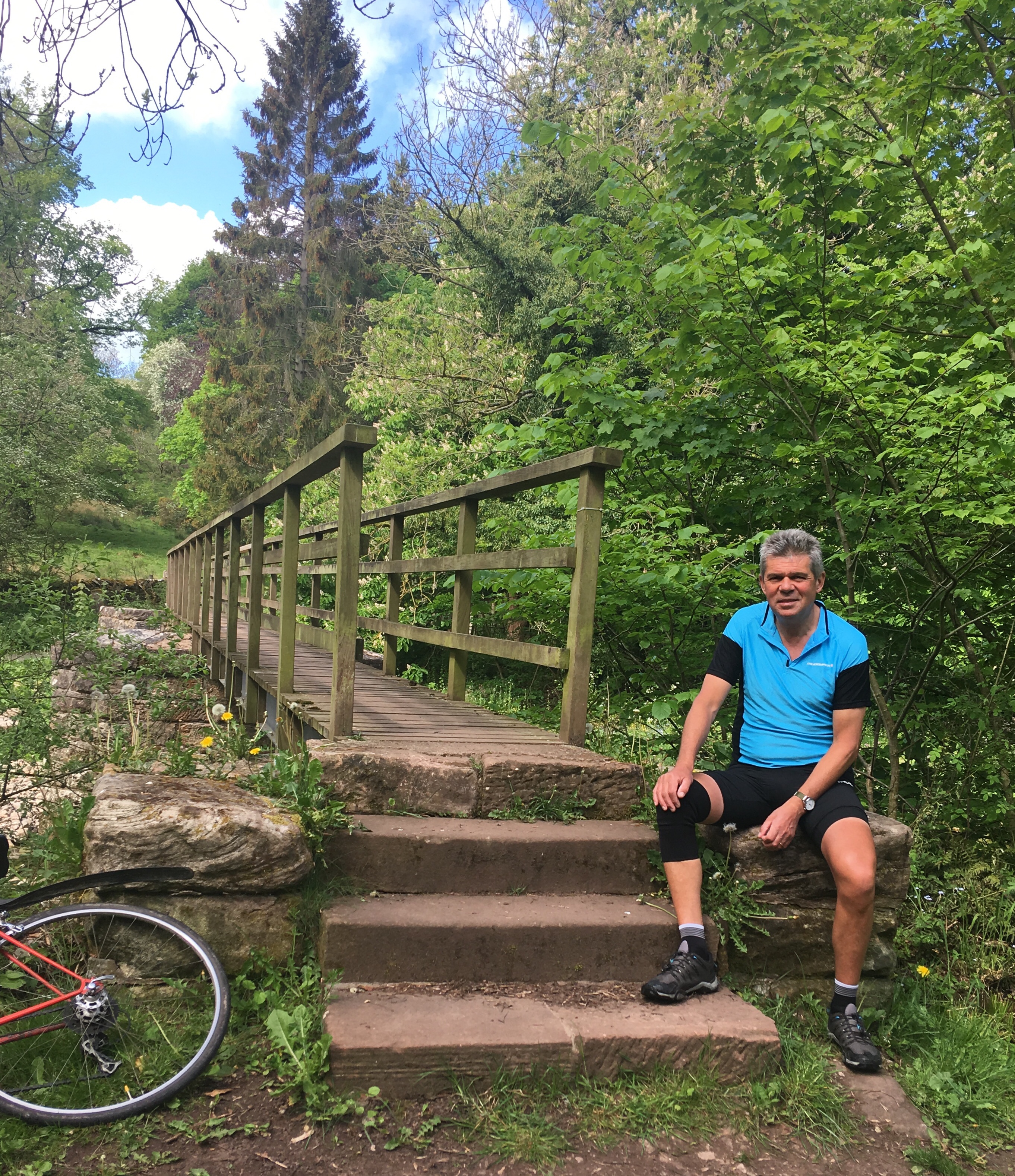 Elevenses by River Lyvennet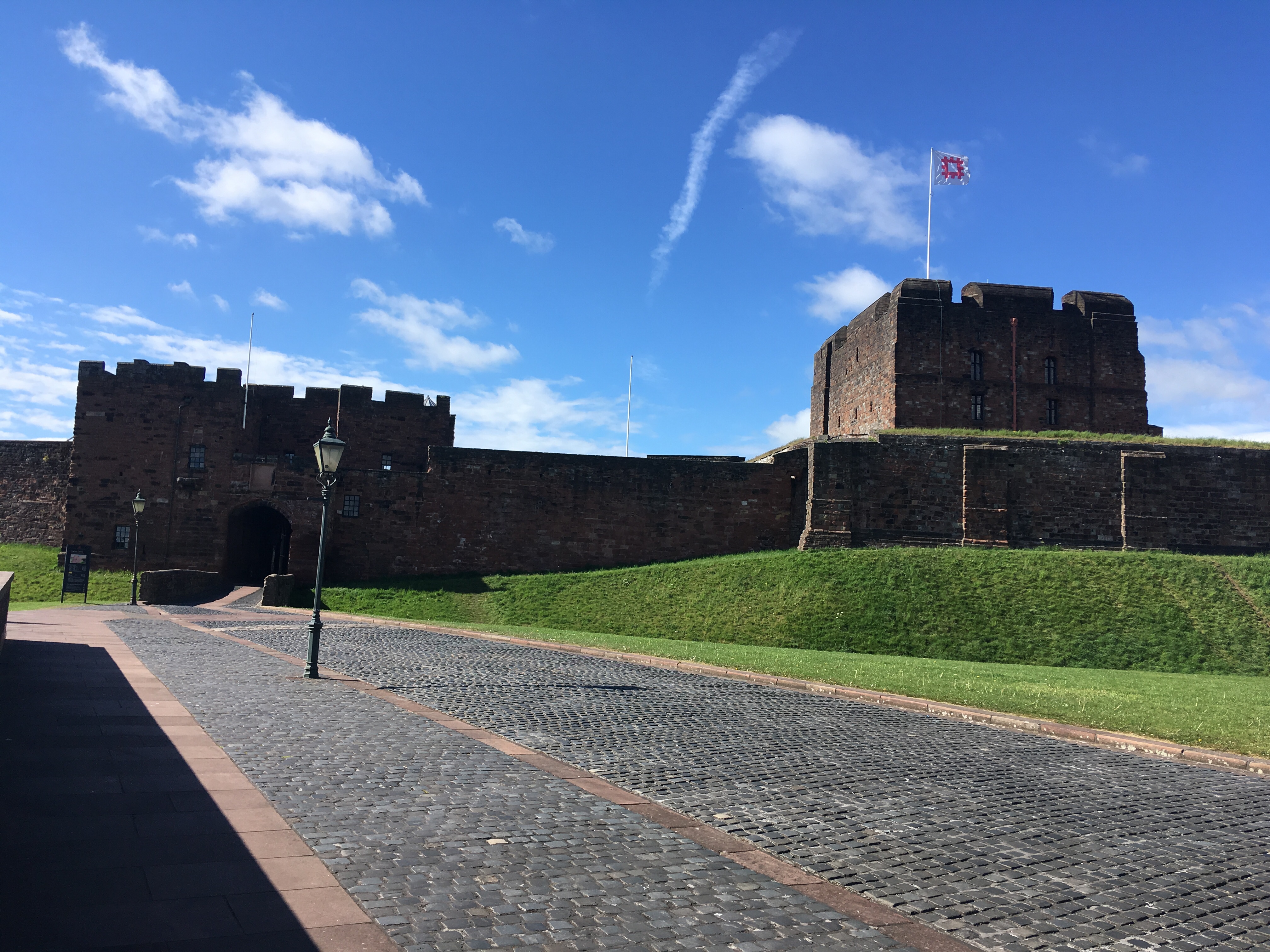 Imposing red-stoned Carlisle Castle
When we eventually made it to Carlisle, we abandoned our Sustrans route in favour of the A7 and saved ourselves 10 miles by bashing up the A-road.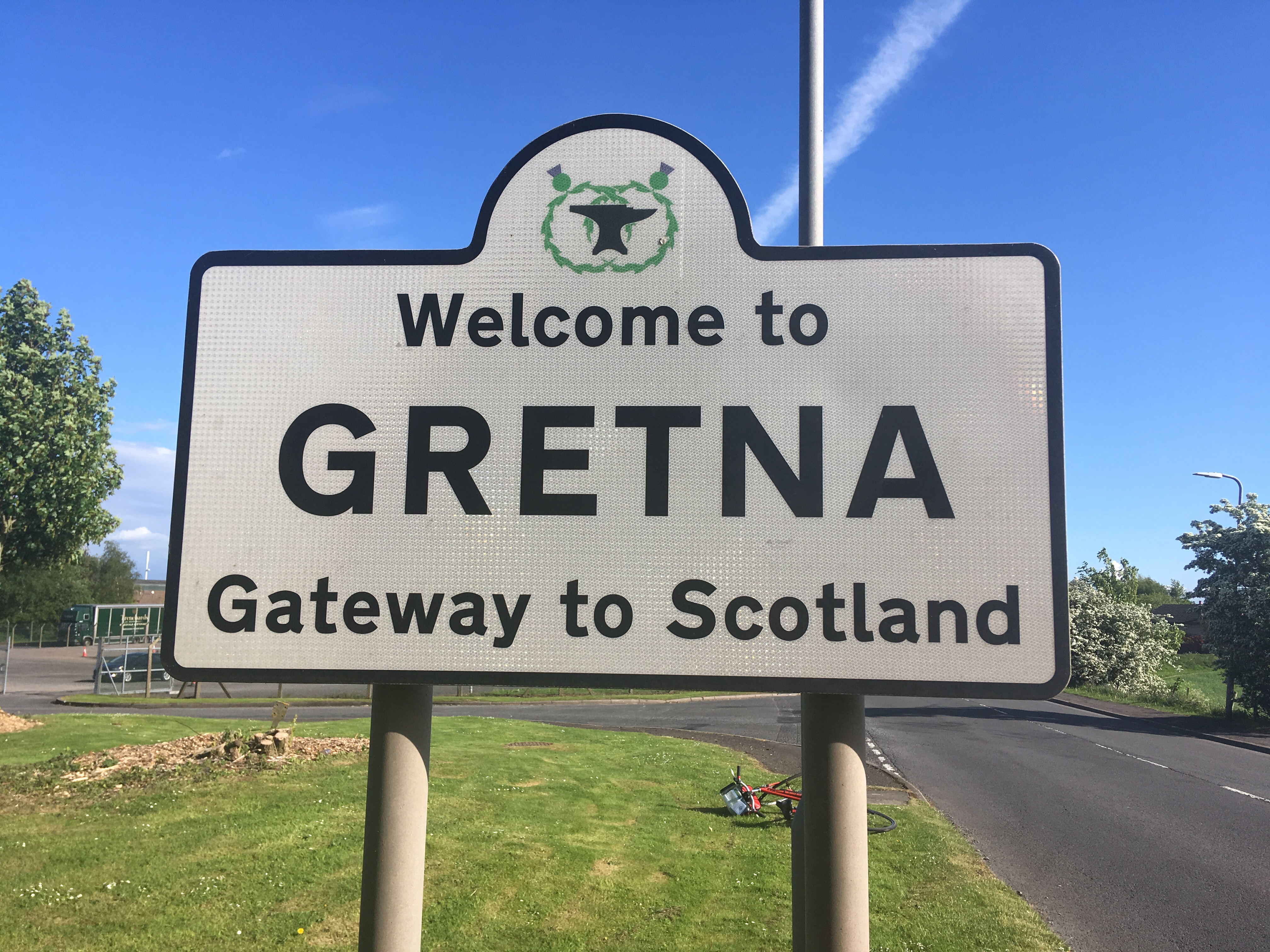 Made it to SCOTLAND!
Haggis is already on the menu – for breakfast!
Hotelier was telling us that there are still about 2000 weddings a year in Gretna but that you can't just turn up; you must apply 29 days in advance.