Stage 25: Inverness to Lairg (53m)
Stage 25: Inverness to Lairg (53m)
A wet and freezing cold ride today crossing over the Black Isle (the lump above the Moray Firth nr Inverness), around the Cromarty Firth and over Struie Hill to Lairg.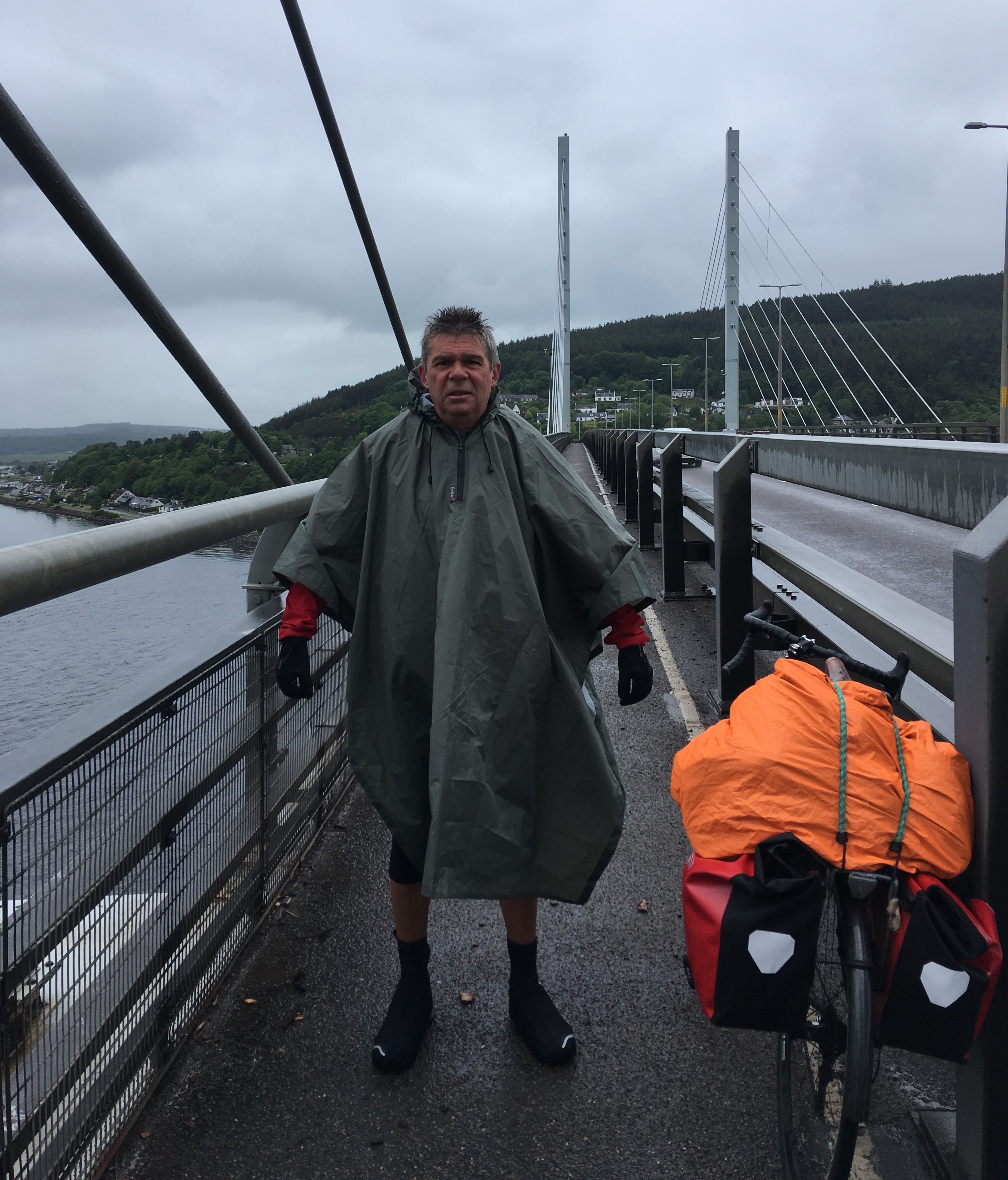 Kessock Bridge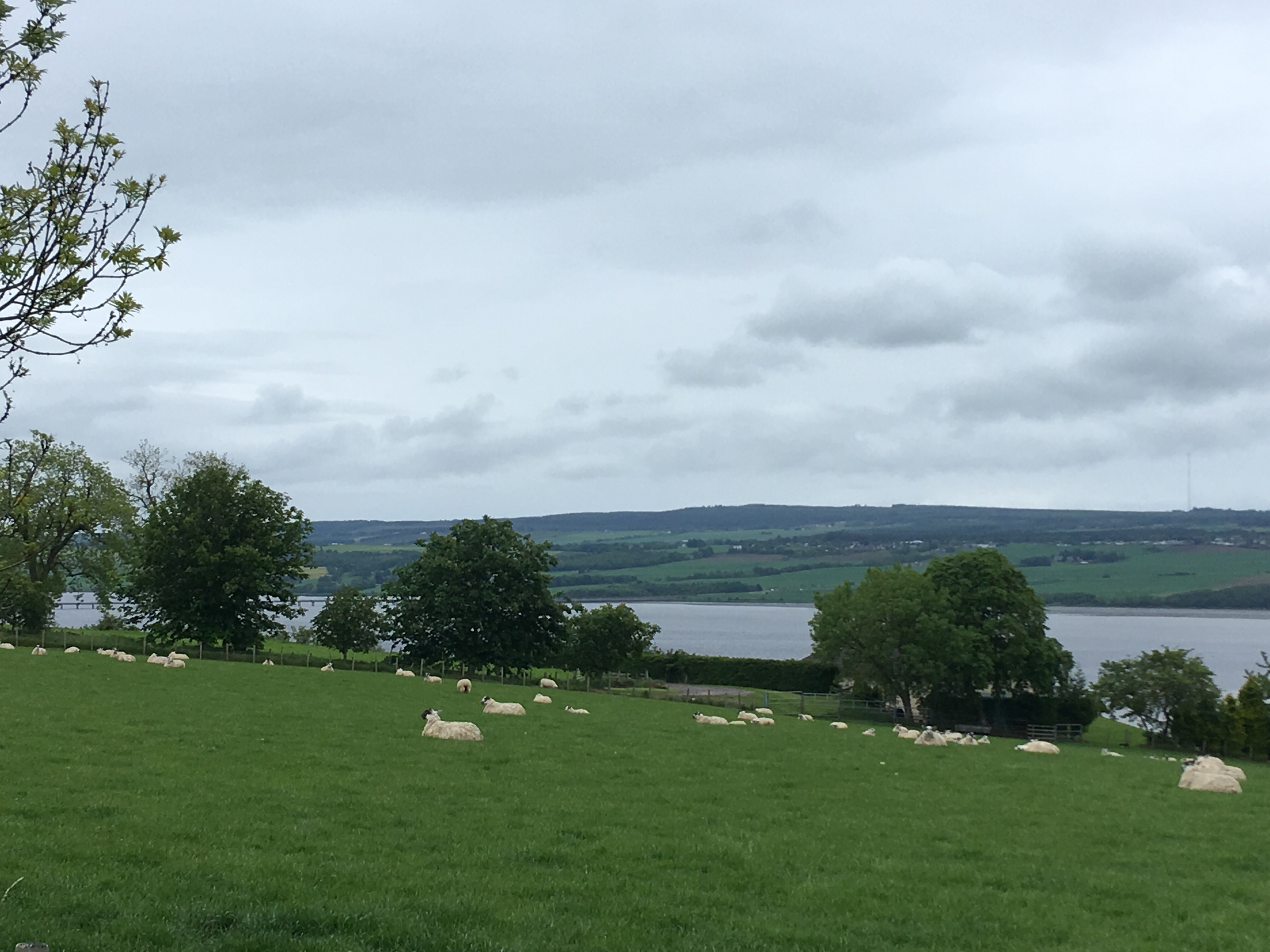 Cromarty Firth
Sheltering from the rain, I actually got Andy into Dingwall Museum but even then he couldn't take it seriously…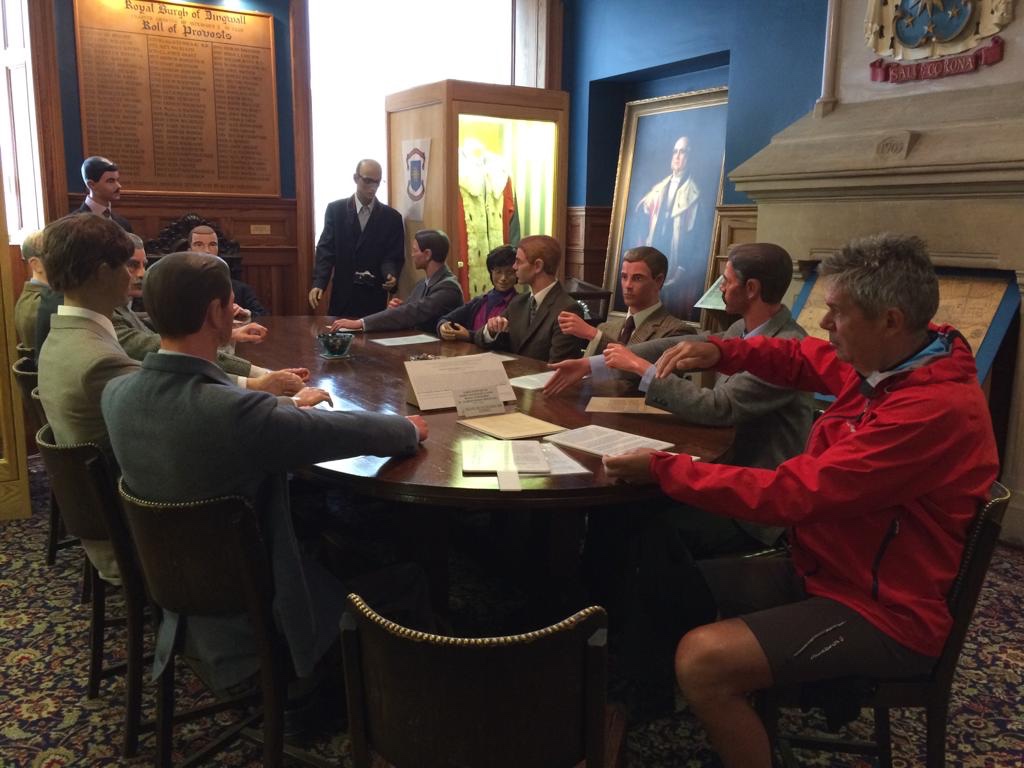 Dummy!
Couldn't wait to get into our hotel for a hot bath as it was only about 8 degrees and we had all our layers on. Only one hotel so I guess we know where we're eating for dinner.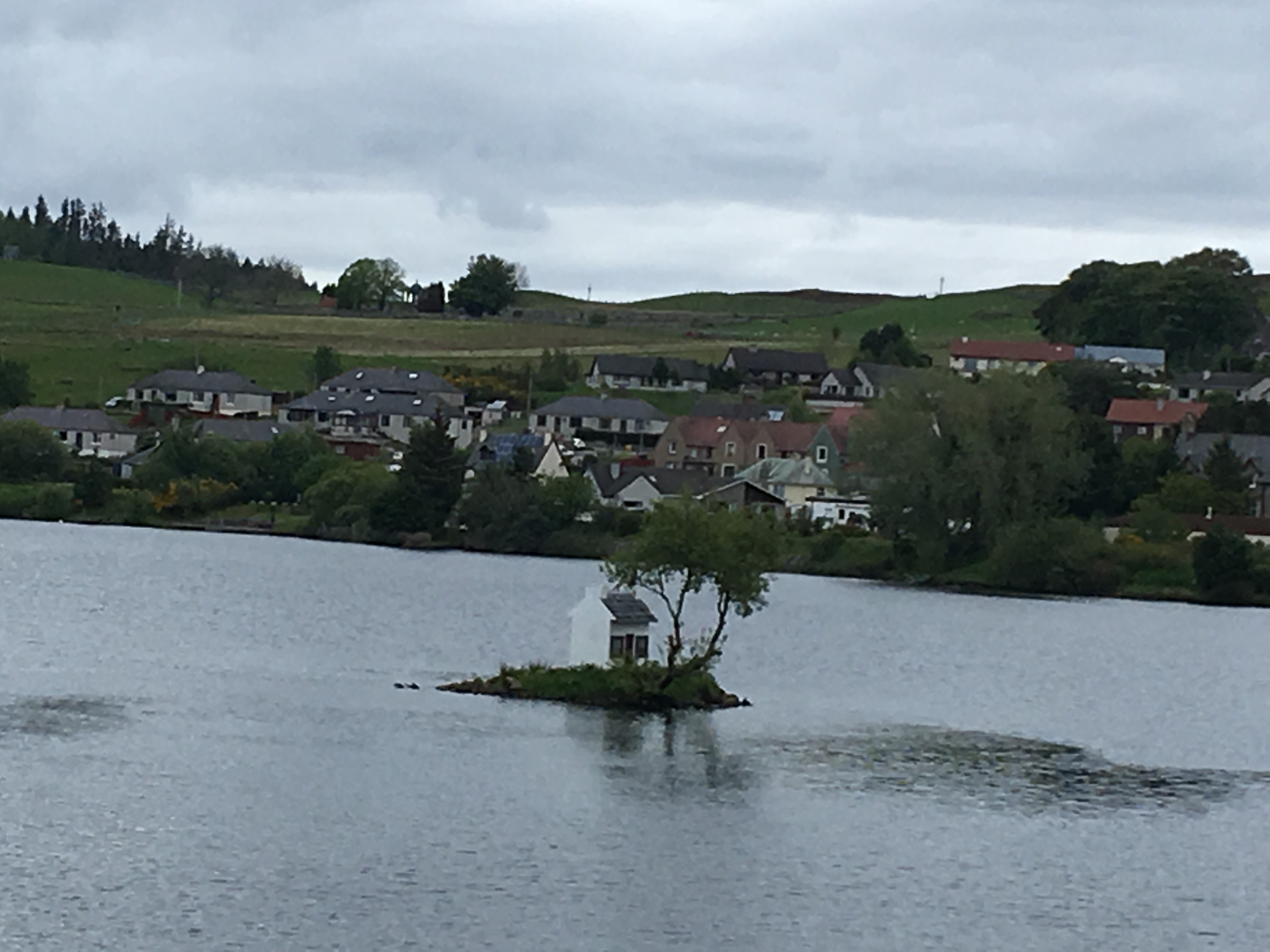 Welcome view of Lairg
I hear the weather's lovely down South but the forecast up here tomorrow is for rain all day and our guide book says it's a very remote stage through a wilderness… hope there's a cafe!