Stage 27: Tongue to Thurso (43m)
Stage 27: Tongue to Thurso (43m)
A picturesque but tough penultimate stage by the coast, with several steep climbs and sweeping descents.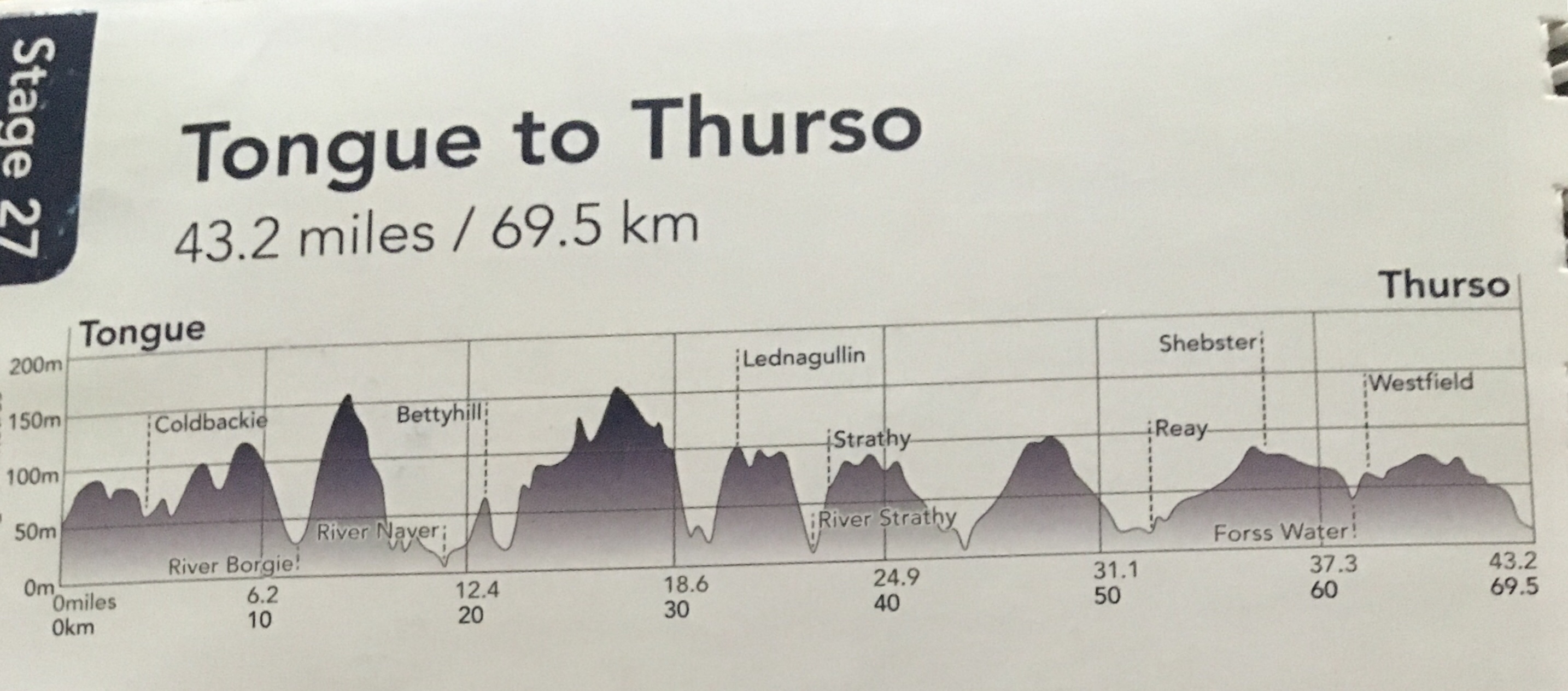 Lots of climbing
Last night we stayed in our first hostel and quickly learned the rules for communal cooking and sharing bathrooms – do your washing-up straightaway and get in quick if you want a hot shower. We met some lovely and some quite odd people!
Kyle of Tongue Hostel
Although it looks very beautiful now, this region has had a troubled past.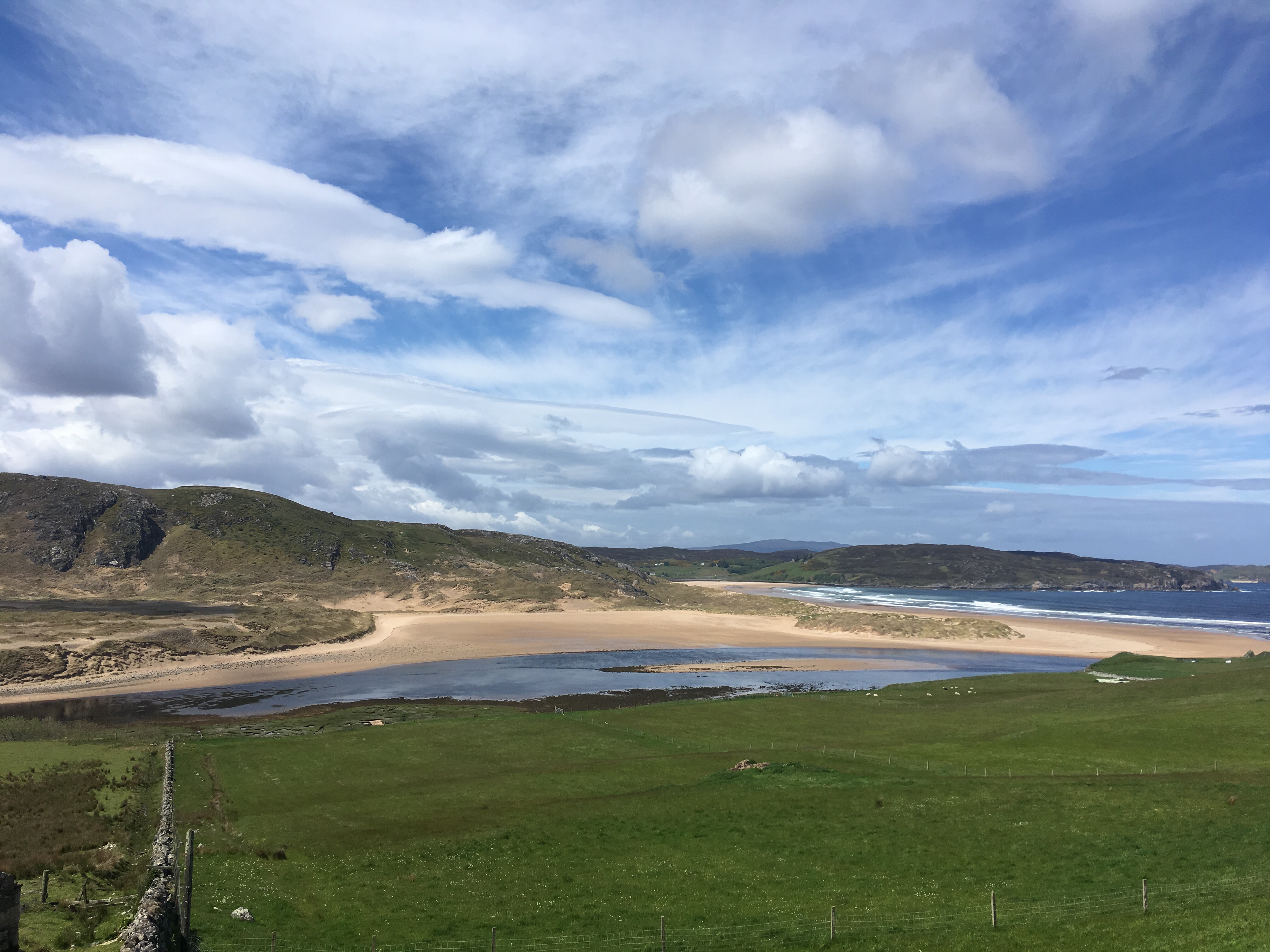 Torrisdale Bay
We passed the village of Achanlochy which fell victim to the Highland Clearances in the 19th Century when the landowners, the Duke & Duchess of Sutherland, decided that they wanted to expand their lucrative sheep farming business and get rid of the tenant farmers on their estate. Their wishes were carried out brutally: tenants homes were burnt to the ground, along with their corn kilns and barns. Some testimonies recall elderly and frail members of their families burnt alive during these barbaric acts. However, most escaped with their lives and any furnishings and personal possessions they could salvage. Many emigrated to the USA, Canada and even Australia to begin a new life.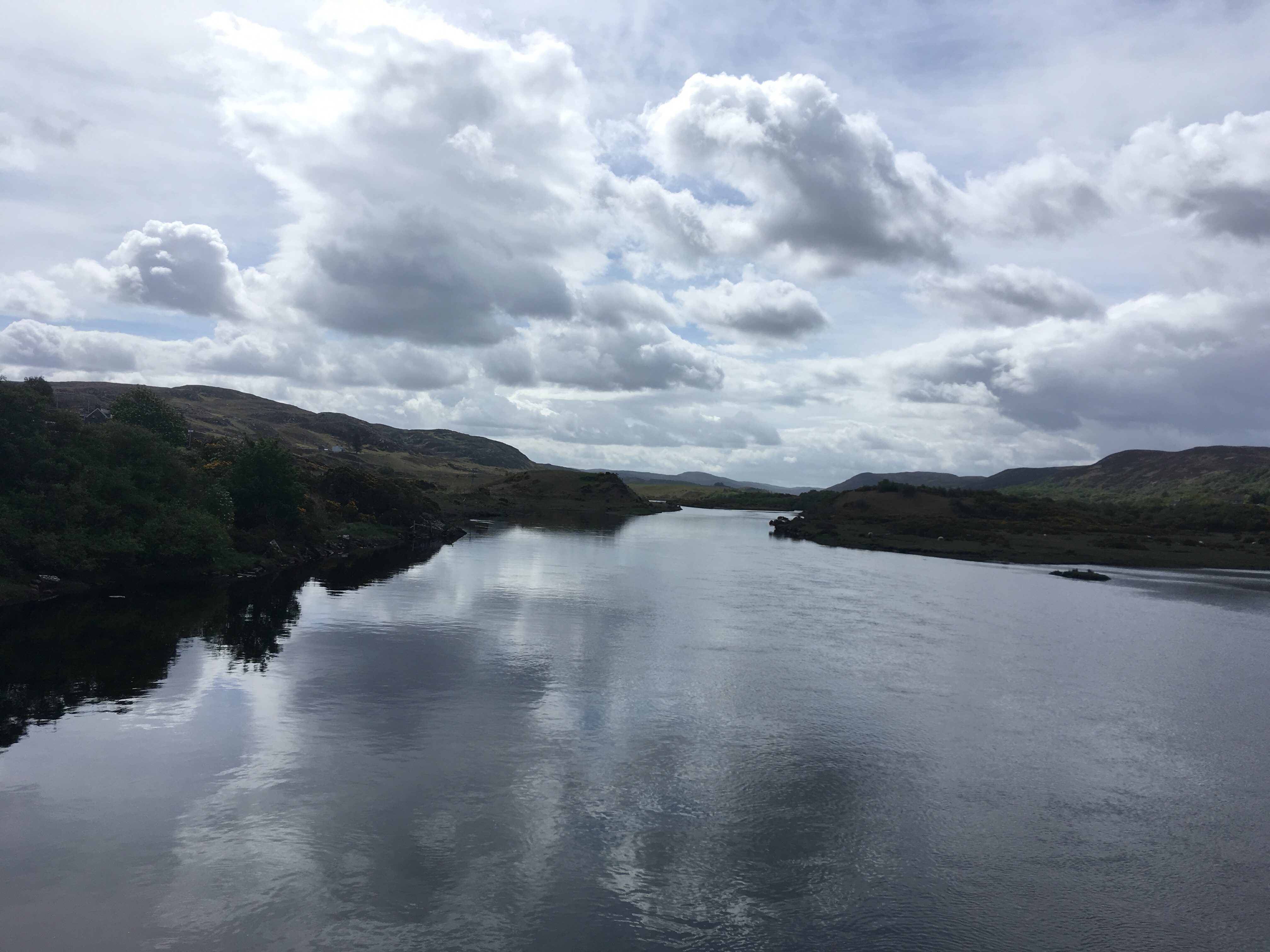 River Naver
This area appears very sparsely populated but there must be some communities that need fun: we came across one form of entertainment that we'd never seen before…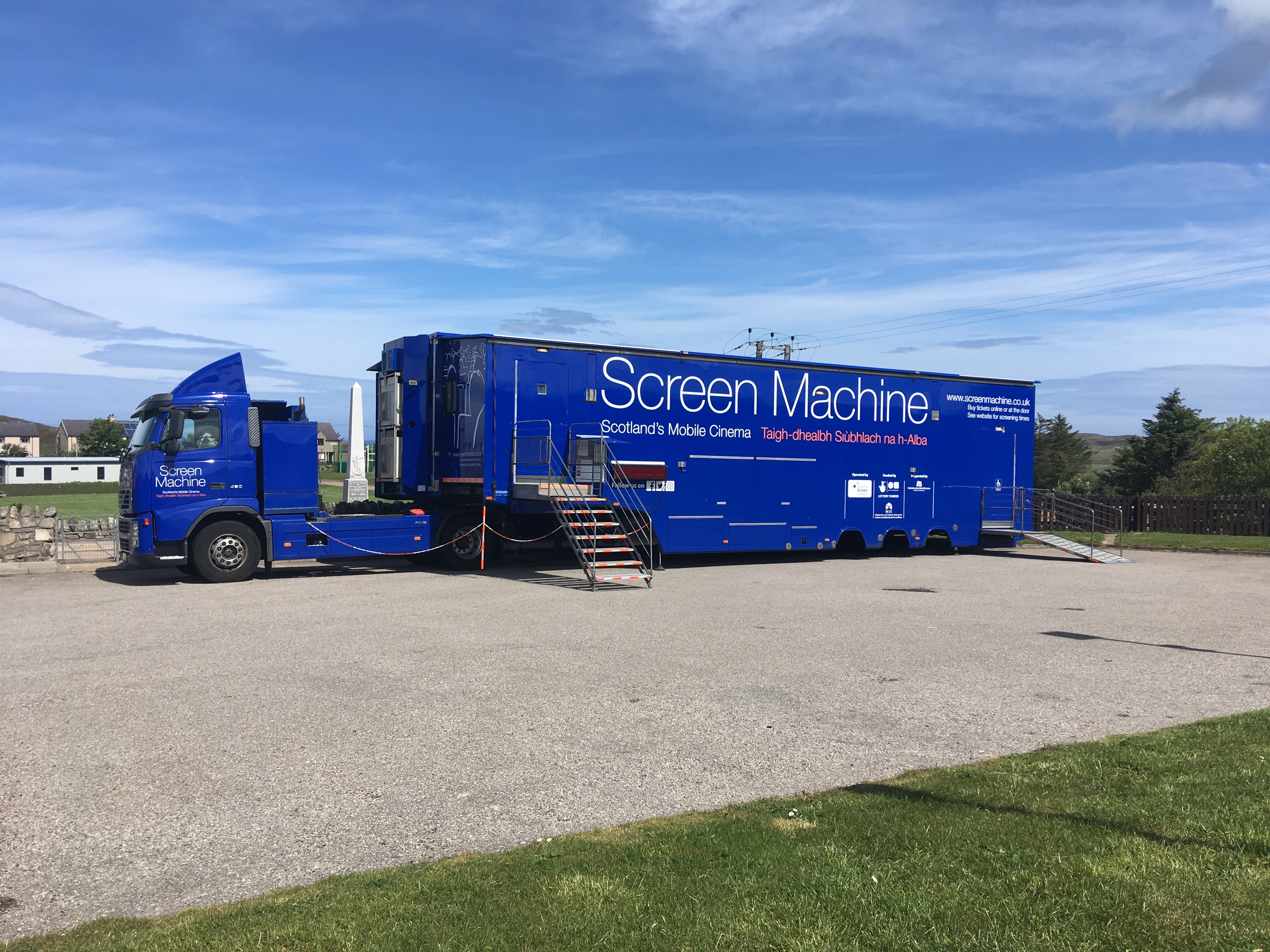 A mobile cinema lorry
Saw the Orkneys from the summit of the last climbs, just grey cliffs on the horizon shrouded by clouds as well as the holy grail, John O'Groats! The end is quite literally in sight.