Stage 10: Worcester to Bridgnorth (45m)
Stage 10: Worcester to Bridgnorth (45m)
Lots of off-road cycling today in beautiful sunny weather on canal tow paths, the Wyre Forest Nature Reserve and the Severn Valley Country Park.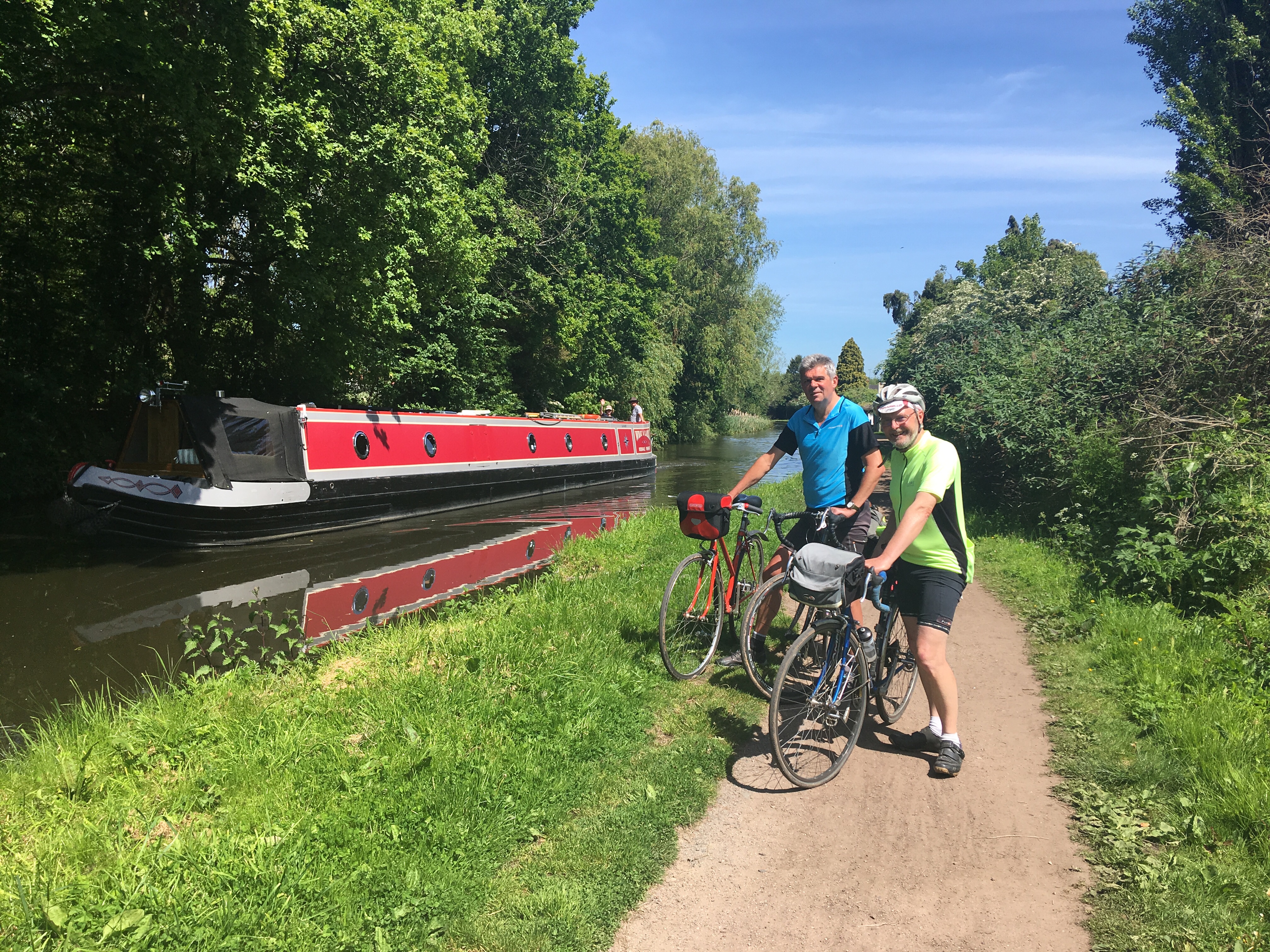 Worcester and Birmingham Canal
Lovely to escape a city on a traffic-free path along a canal. We were soon back into the countryside and on NCN 45. Cycling heaven: sun, a tailwind and not having to worry about cars.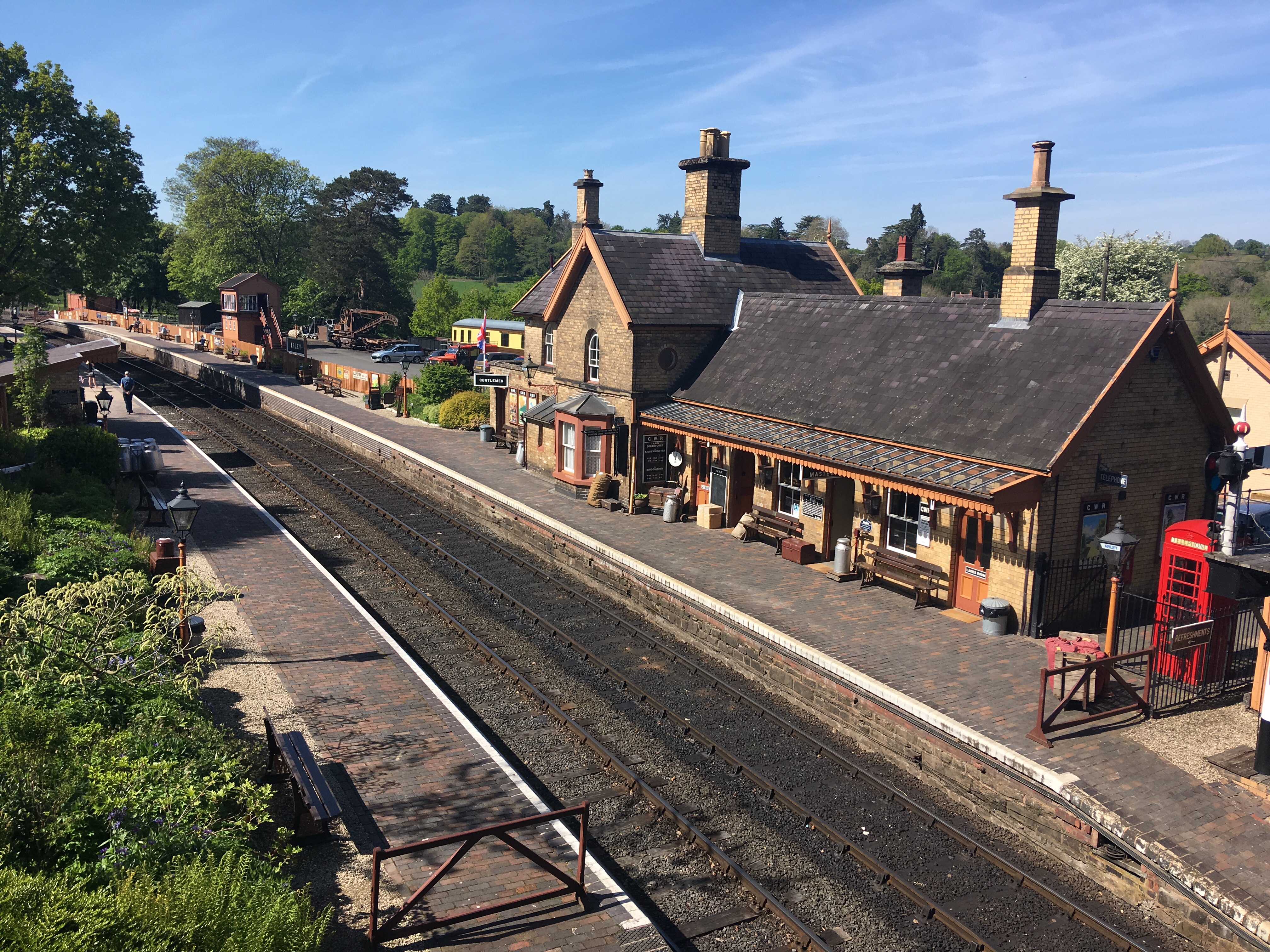 Arley Station (Severn Valley) – one for Andy's Dad!
On our way to Hampton Load, with the River Severn on one side and the steam railway on the other, we were all surprised by the chuff of the train and the sound of its whistle!
Accommodation of the tour is tonight's 16th Century Grade I listed Airbnb! Exquisitely restored and a privilege to stay in – such an amazing building.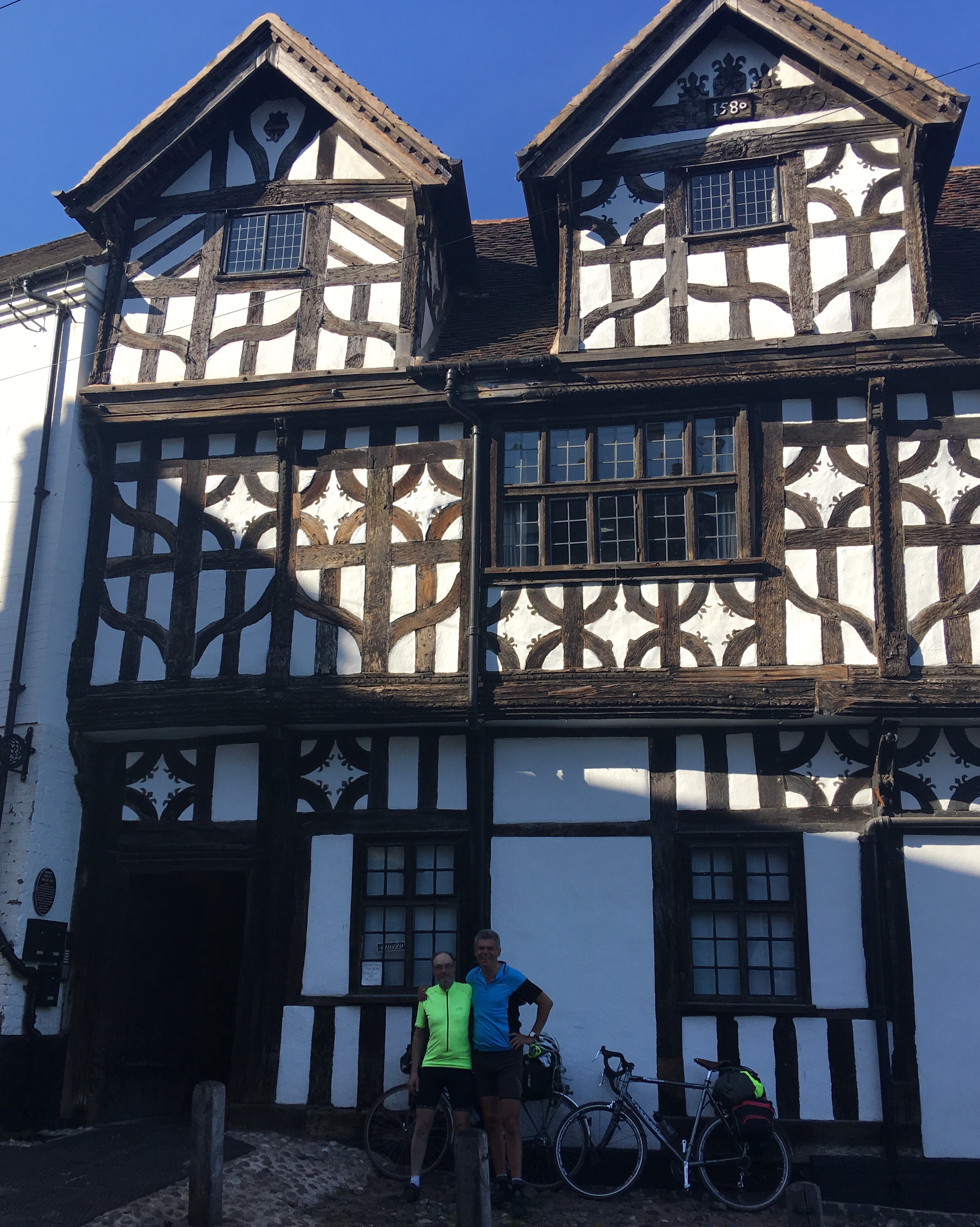 Bishop Percy's House 1580 in Cartway, Bridgnorth
The biggest surprise of the day was opening the door to Richie and Jennie! Not one but three visitors today!