Stage 26: Lairg to Tongue (38m)
Stage 26: Lairg to Tongue (38m)
This was an incredible stage through the remote wilderness called Sutherland to the Kyle of Tongue, an inlet on the North Coast.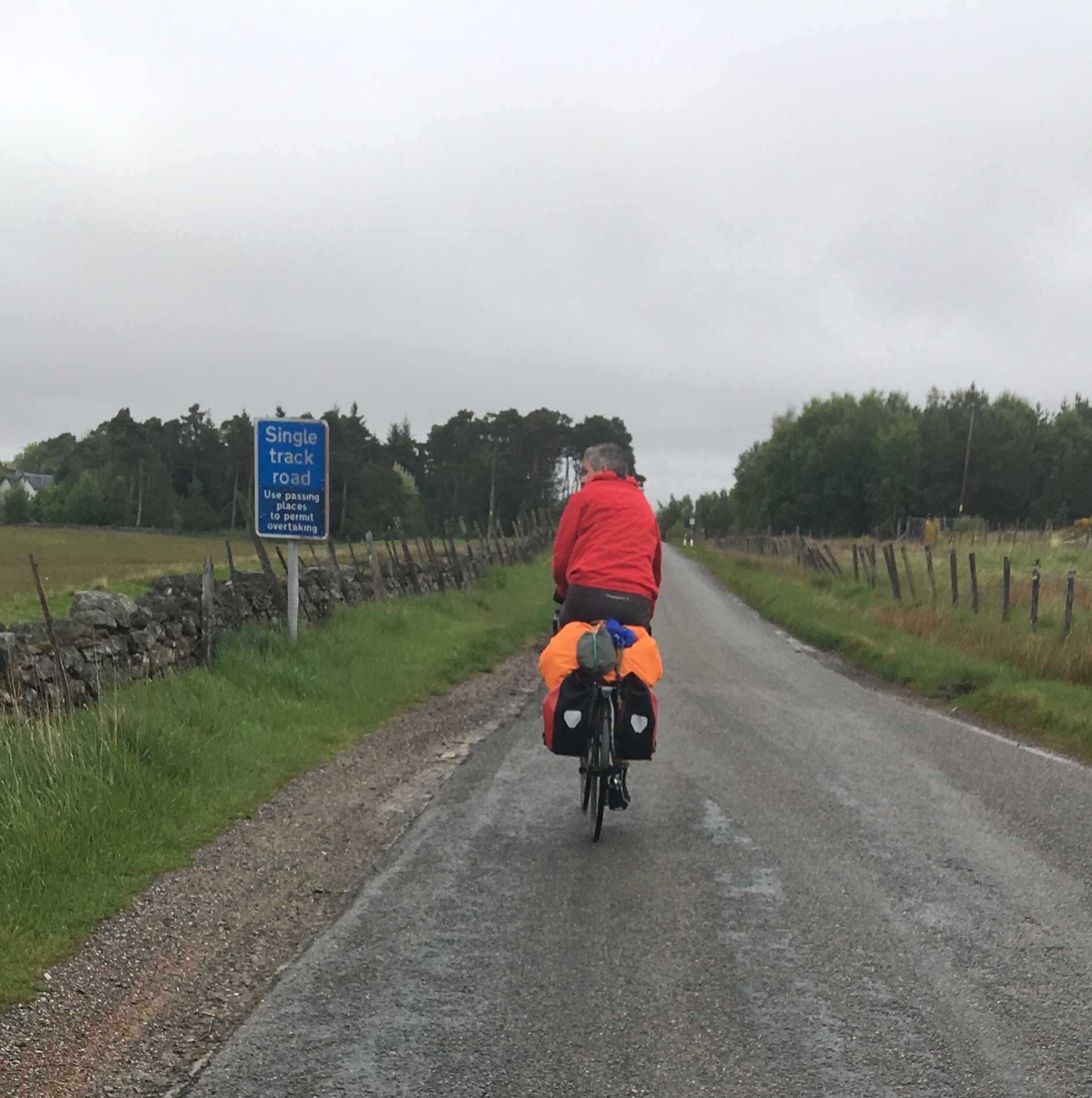 The A-road (A836) that's single-track with passing places
Boy did we get a break with the weather today. The dreadful downpours shown on the satellite images never materialised and we got away with just a couple of hours of drizzle. The pub, in the middle of nowhere, was a welcome sight at lunchtime.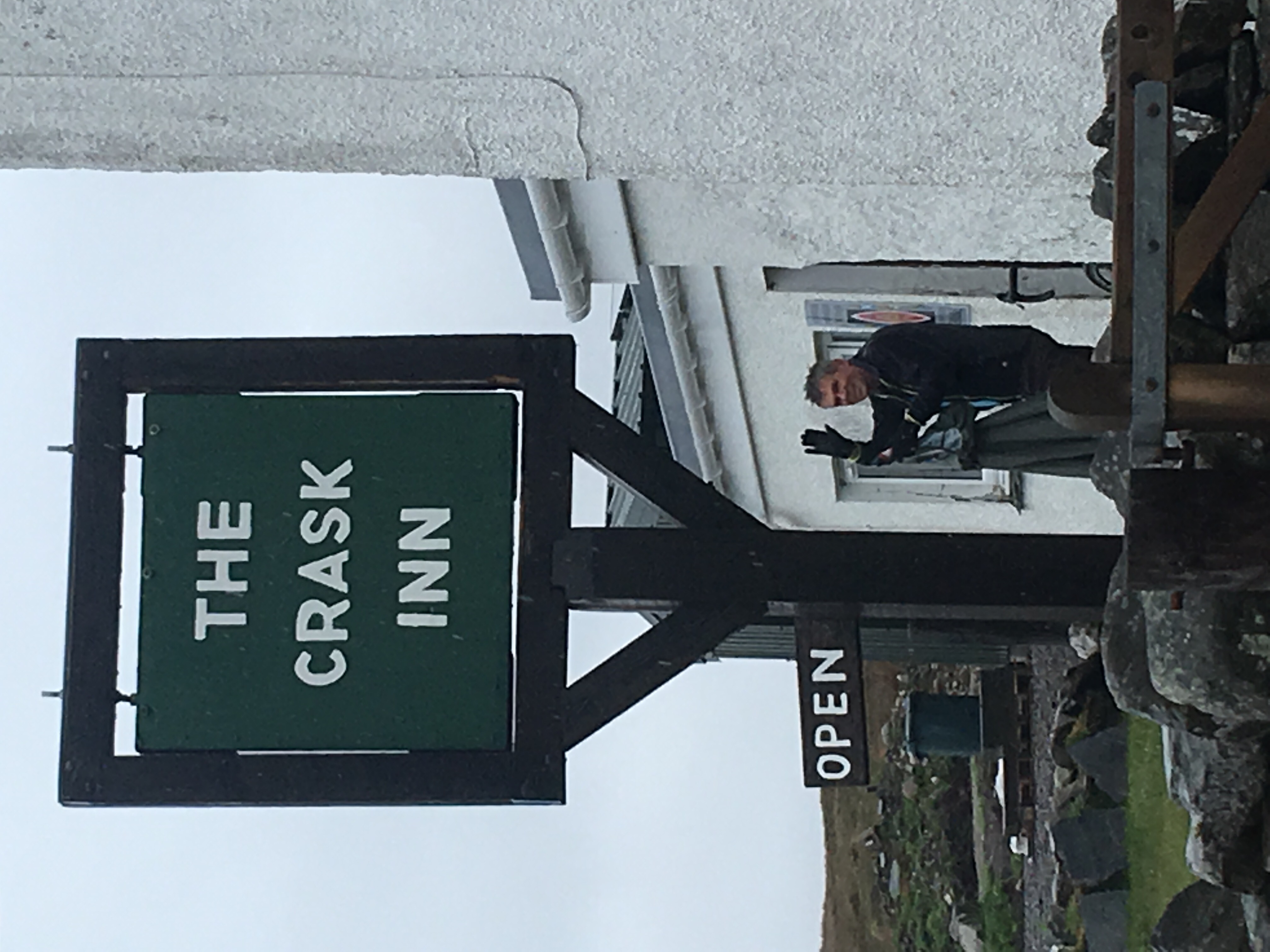 The Crask Inn – Britain's most remote pub
The landscape was remarkable because it was just a vast expanse of blanket bog, moorland and mountains. It's known as the Flow Country and is one of Scotland's most important natural resources. Mosses grow successfully up here because of the cool, wet conditions and have been growing for the last 11000 years since the last Ice Age. This has built up a blanket of peat thick enough to cover a double-decker bus! This layer stores nearly three times as much carbon as the whole of the UK woodland put together so is a vital defence against climate change.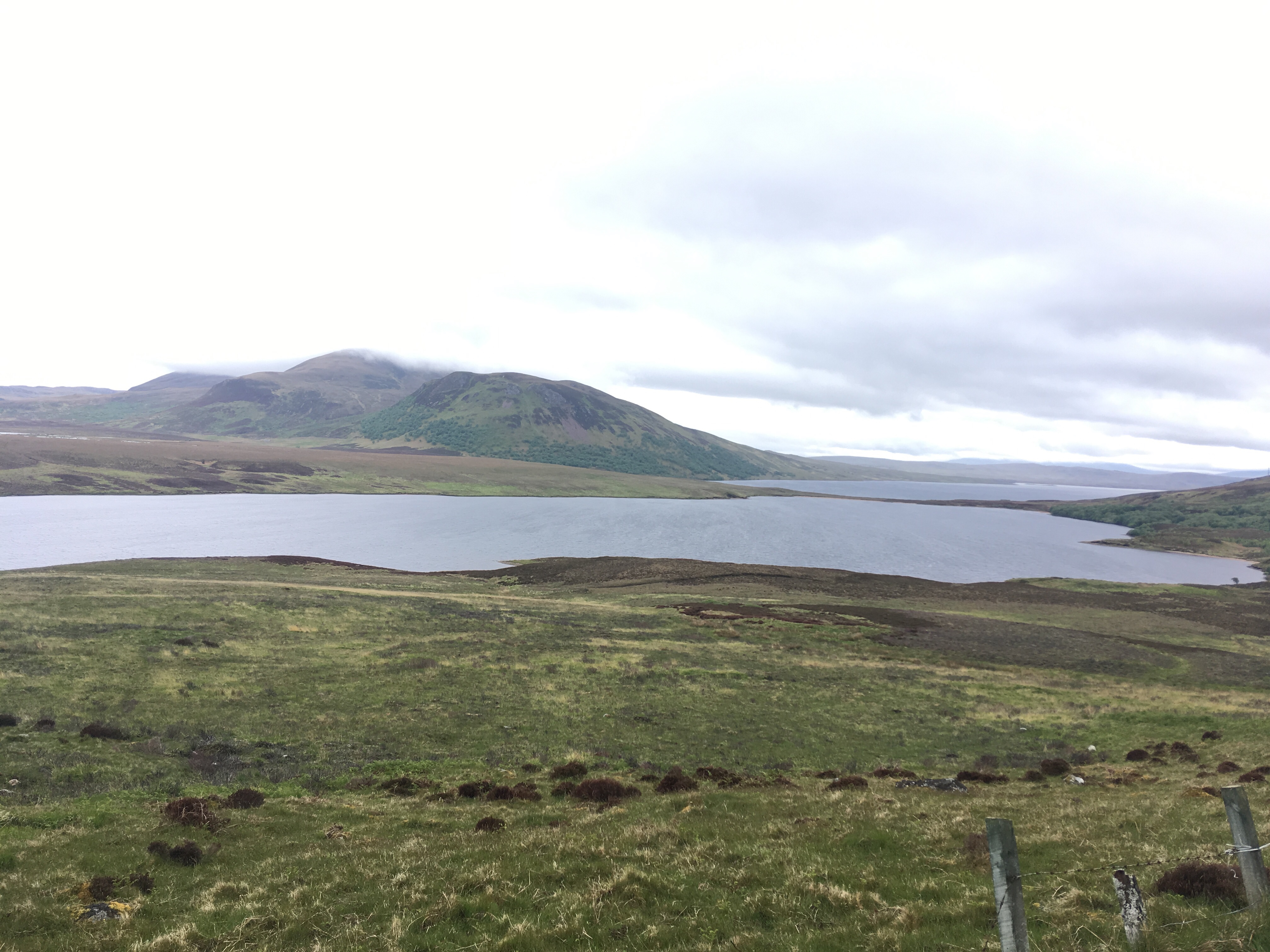 Kyle of Tongue
The waitress at breakfast this morning told us there'd been fresh snow on the hills last night and that it wasn't unusual for that to carry on until mid-June. Nearby, in Altnaharra, the weather station recorded the coldest temperature in Britain ever -27.2 degrees C on 30/12/95.
Sorry for the very nerdy blog but I got super excited by this stage today!