Stage 21: Callander to Killin (21m)
Stage 21: Callander to Killin (21m)
Another beautiful stage past lochs and through glens. It was a wee bit damp today but we left early to avoid the worst of it. Apparently, the impressive waterfalls in this area were formed when rivers crossed the Highland Boundary Fault, the enormous rift that marks where the mountainous terrain of The Highlands begins.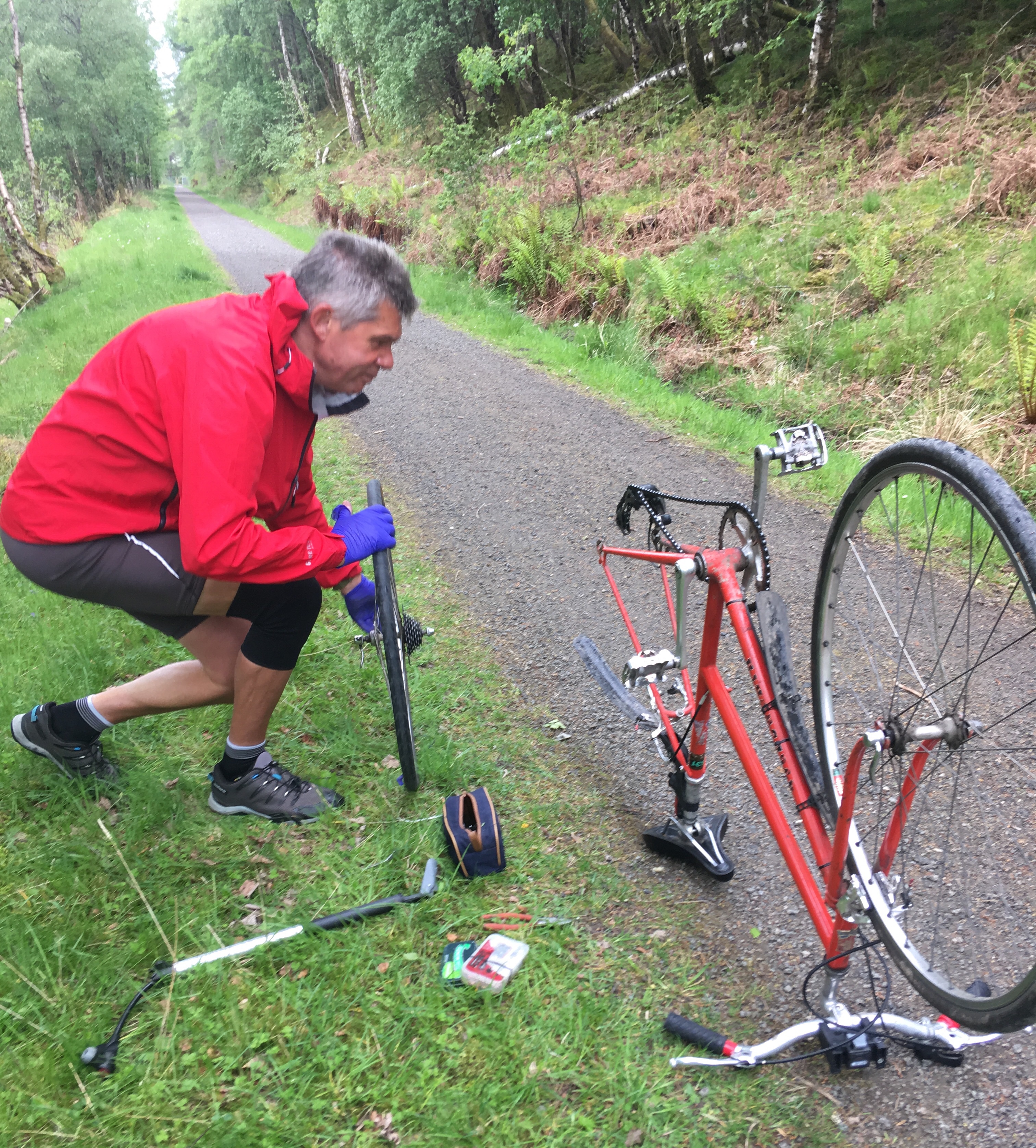 First puncture in 895 miles
There was more high drama today. On a steep fast gravelly section, a young girl came off in front of us. Super para immediately went into 999 mode and told her not to move and asked her questions to see how 'with it' she was. Her head and face appeared to have taken the brunt of her fall – she had a front tooth missing and deep scrapes to her mouth and cheek. I comforted her until her friends arrived, whilst Andy worked out our location for an ambulance. After that, I had to sit down as I was about to pass out – the sight of blood always does that! Some crew mate I turned out to be…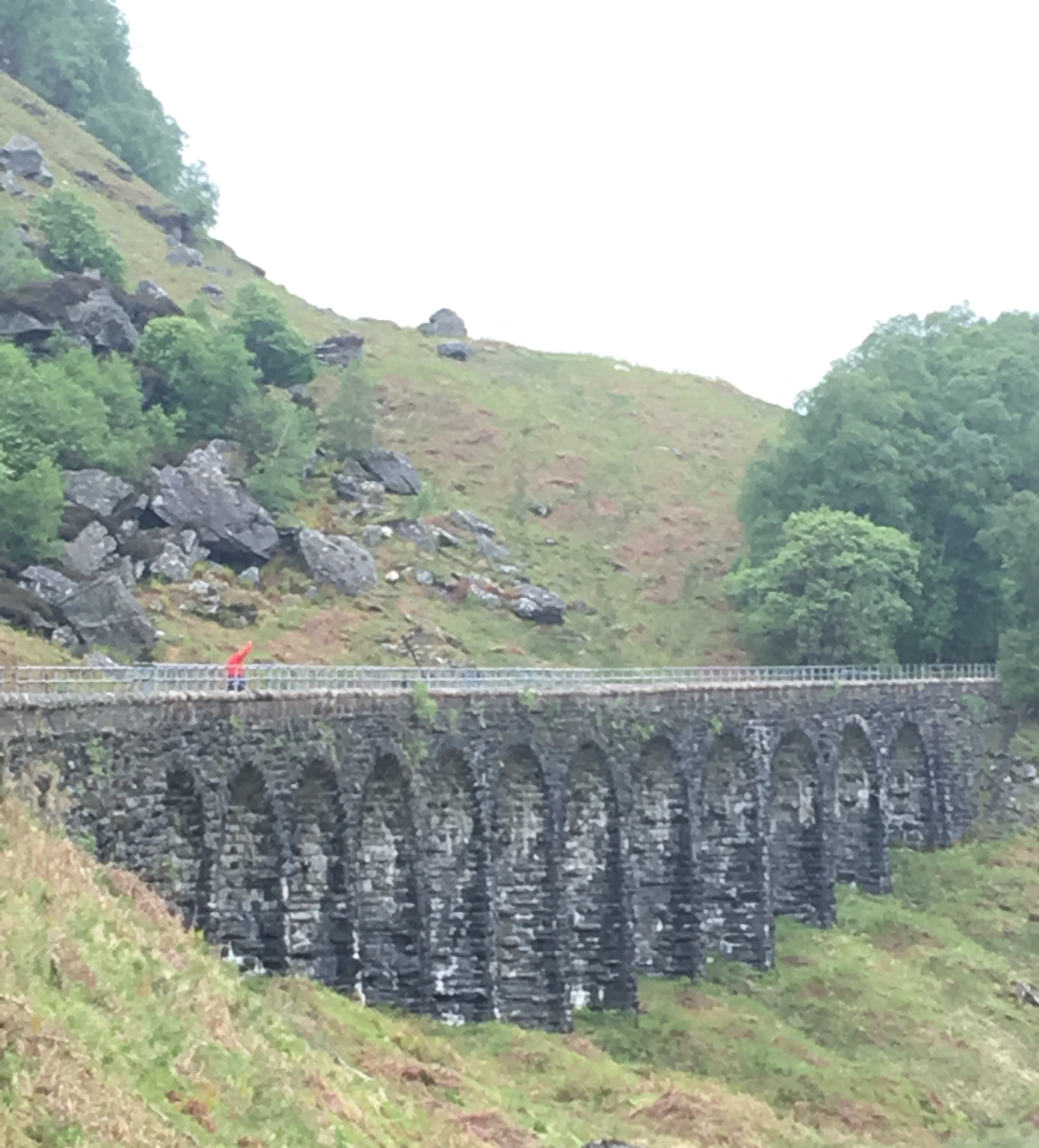 Glen Ogle viaduct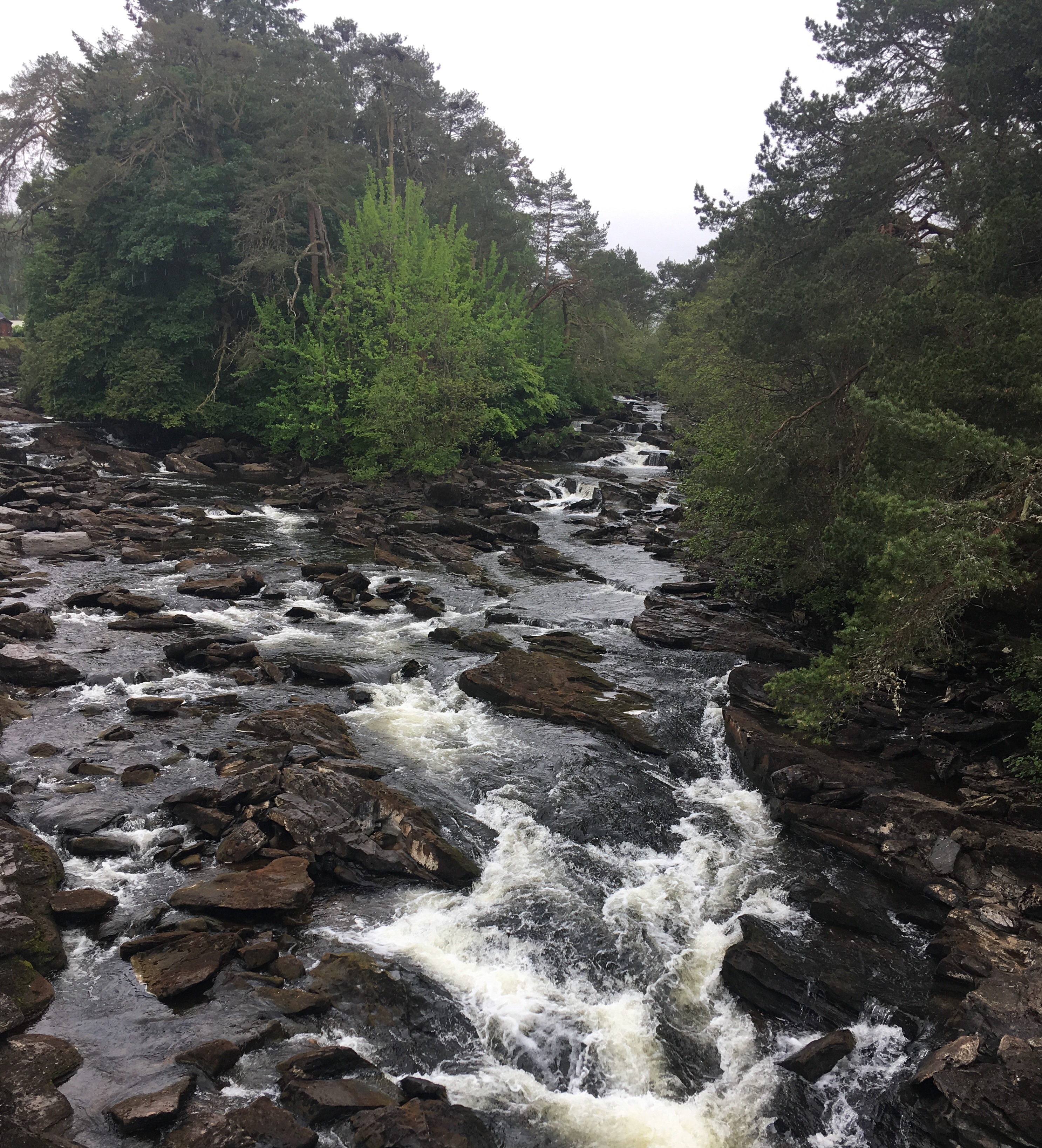 Falls of Dochart in Killin
NEWSFLASH: Andy and I have made an urgent dash cross-country to Edinburgh so that he can catch a train to London and watch his beloved CAFC in the play-off final vs. Sunderland at Wembley on Sunday. Whoever wins will be promoted to the Championship division. I am staying in Edinburgh to explore as I've never been here before. He will return at 23:30 tomorrow so that we can get a taxi back to Killin on Monday morning to continue our adventure.