Stage 7: Glastonbury to Bristol (37m)
Stage 7: Glastonbury to Bristol (37m)
Fortunately our weather's been better than in Kent – no rain. Glastonbury and Wells were so lovely that we lingered there until lunchtime.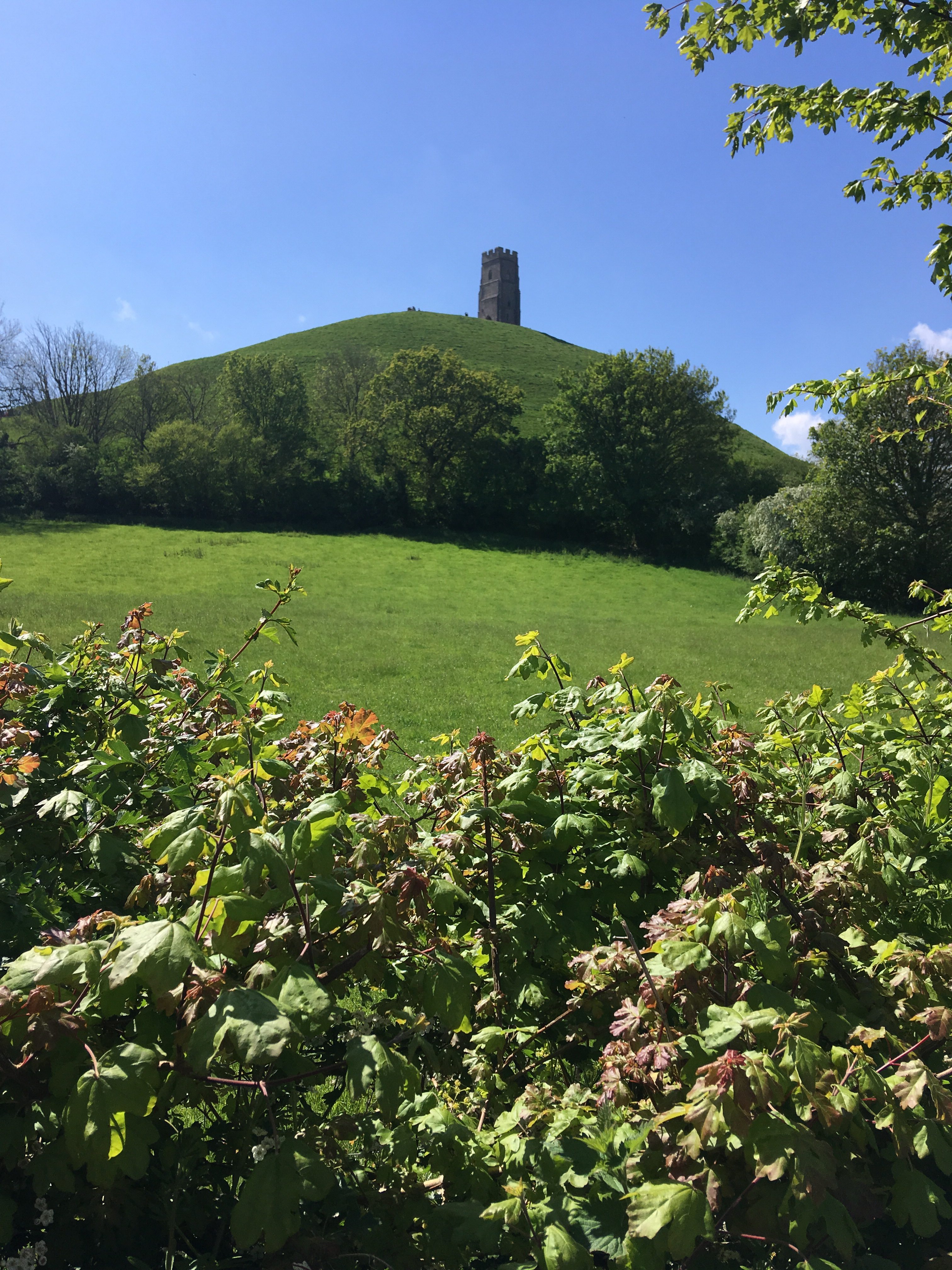 Glastonbury Tor
The Tor has been a site of religious and spiritual pilgrimage for centuries and has fantastic 360 degree views over three counties. Historically, when the Somerset Levels have flooded, the Tor became an island and shepherds led their sheep to its higher slopes to graze.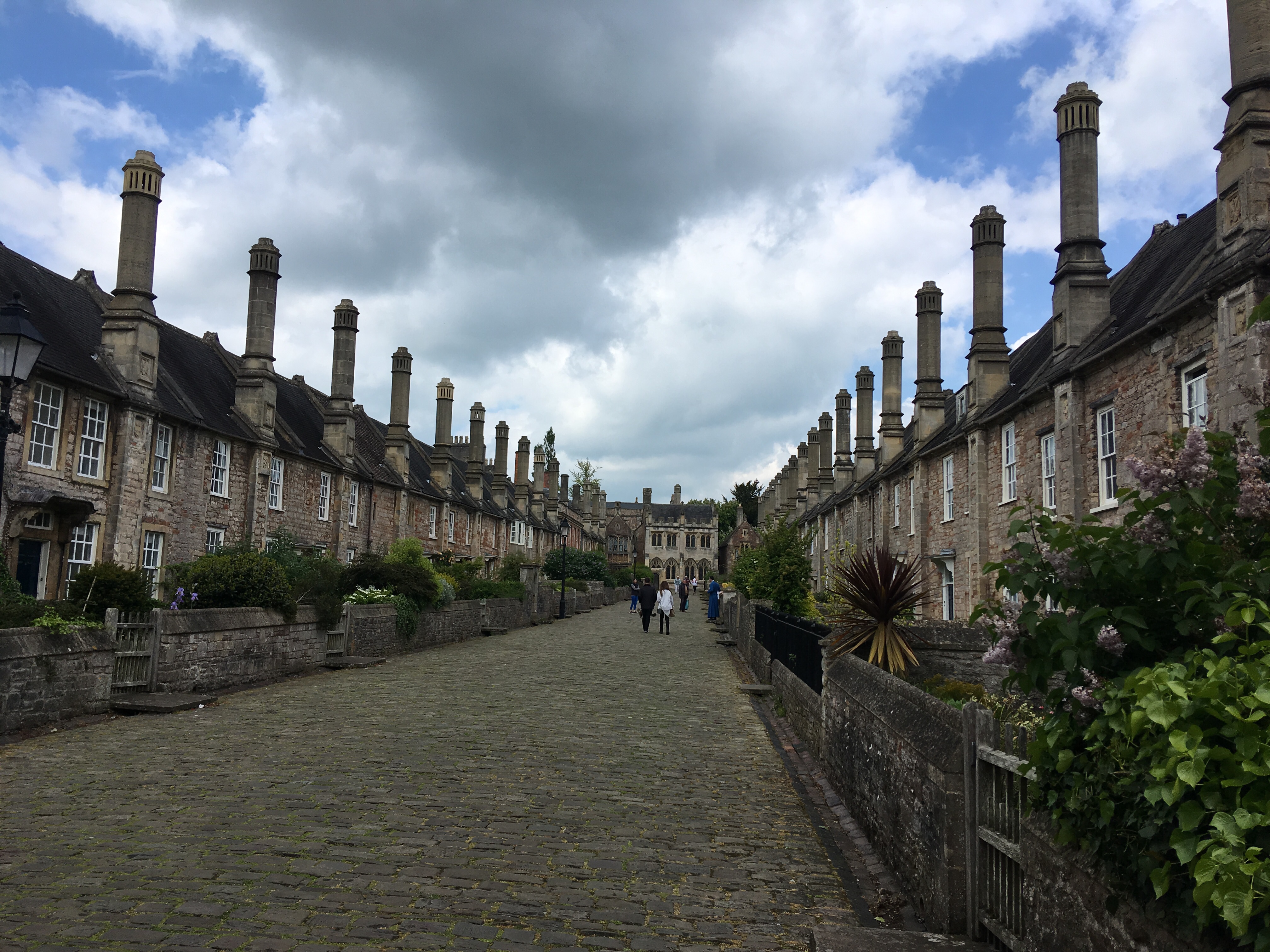 Vicars Close, Wells
A perfectly preserved residential street of 14th Century houses in the very attractive (and smallest) city in England.
After lunch, there was a sharp climb up the Mendip Hills where we passed through Wookey Hole with its limestone caves and saw signs to Cheddar Gorge as well.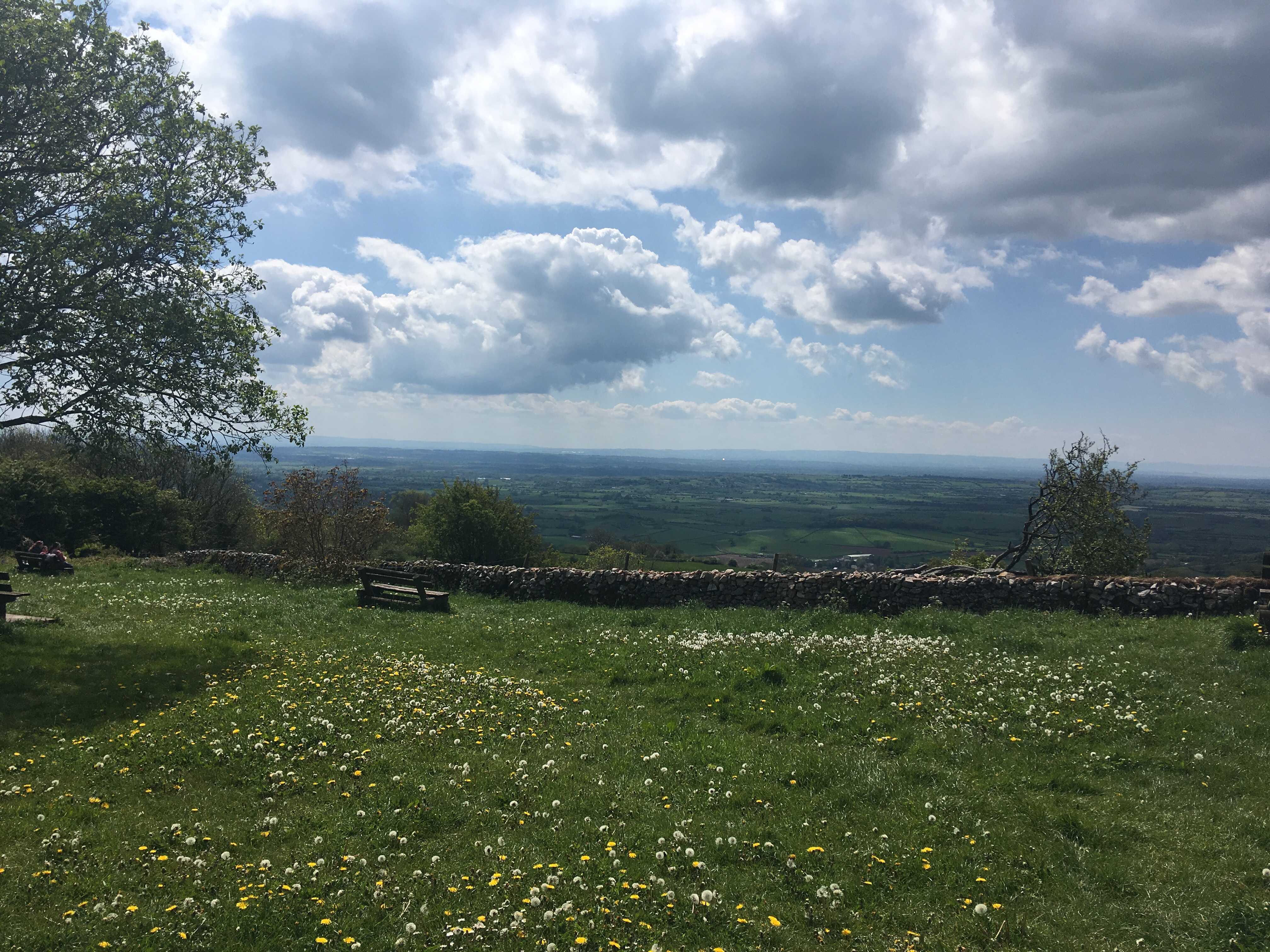 View from the Mendips
At the end of the day, we saw lots of Bristol. We didn't mean to but got horribly lost trusting SatNav.