Stage 5: Barnstaple to Dulverton (32m)
Stage 5: Barnstaple to Dulverton (32m)
Don't be fooled by the short mileage today as it turned out to be a very challenging ride. Exmoor was a 500m ascent but somehow, once up there, we both missed signage for Route 3 and lost all our height! However, once we'd got back up there, the views were to die for. NCN Route 3 follows the ridge and border between Devon and Somerset. To the South, we could see the beautiful patchwork of Devon and the dark hills of Dartmoor on the horizon.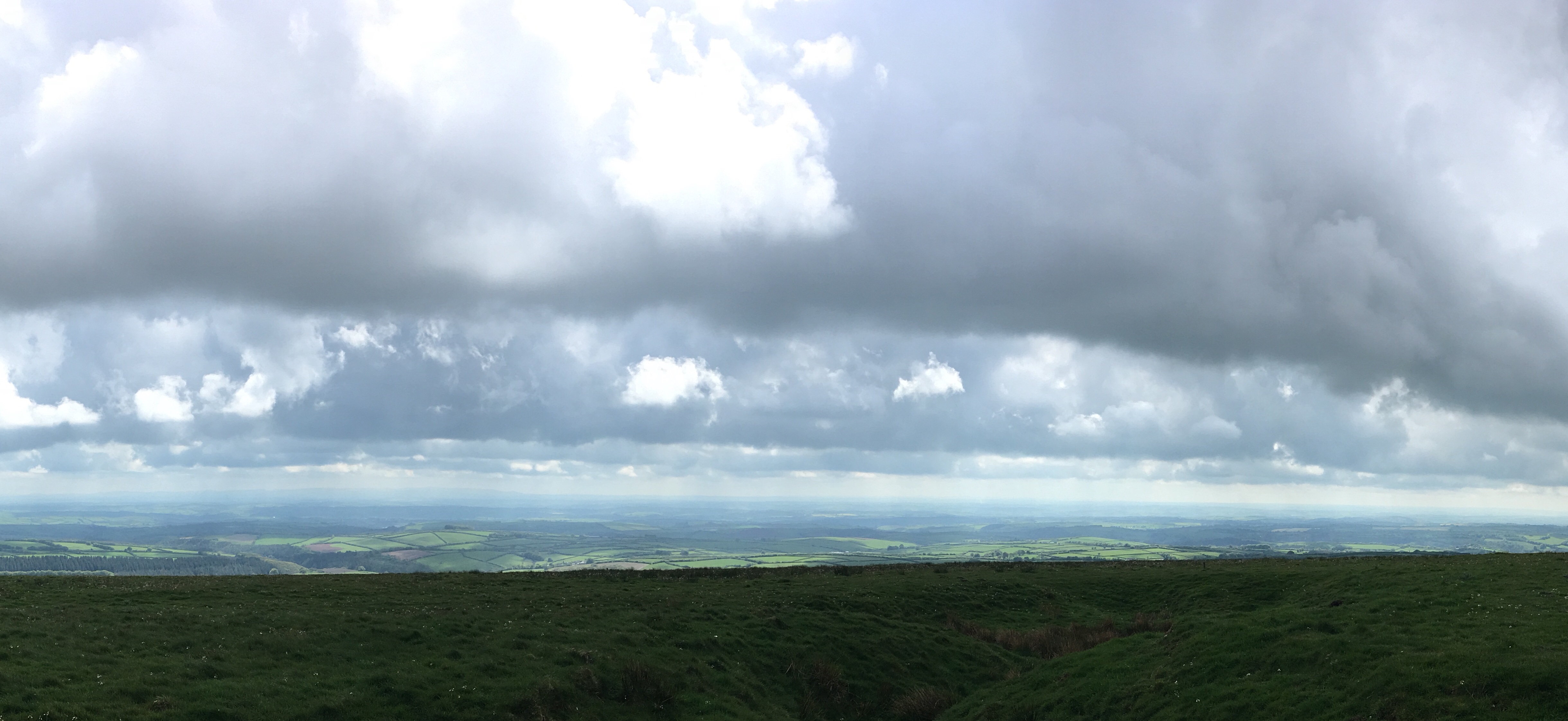 View from the top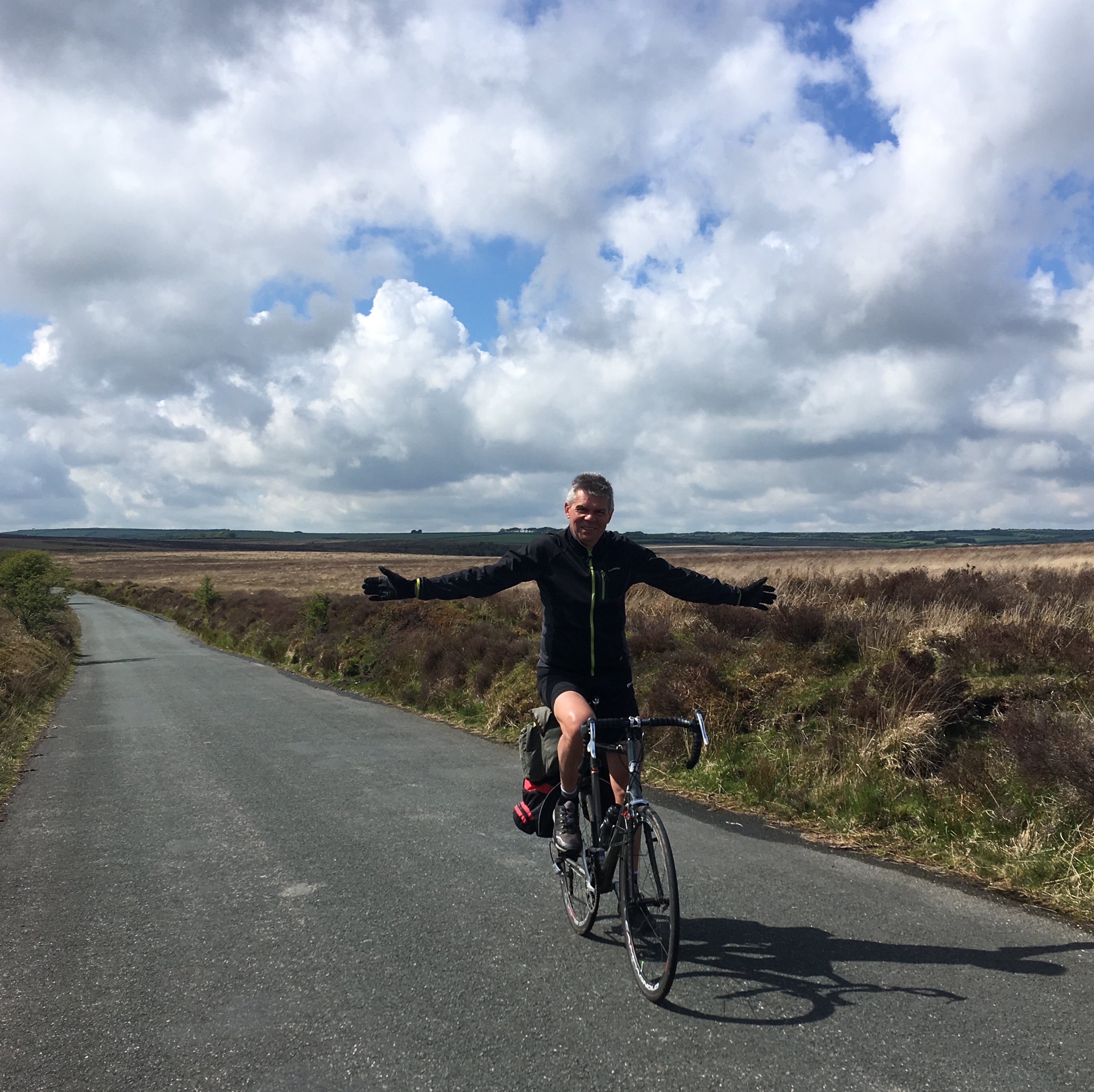 Not exactly Chris Froome is he?
The afternoon ride was a gentle wind-assisted descent into pretty Dulverton where we rehydrated ourselves with Exmoor ale.