Stage 2: Truro to Bodmin (44m)
Stage 2: Truro to Bodmin (44m)
Another bright sunny, but chilly day. Our thighs are nearly as big as Chris Hoy's because of all the hills this morning. However, the views from the top were sublime; it was very peaceful and magical slowly climbing, hearing the birds singing and looking at the colourful hedgerows full of bluebells, red campion, wild garlic and late primroses.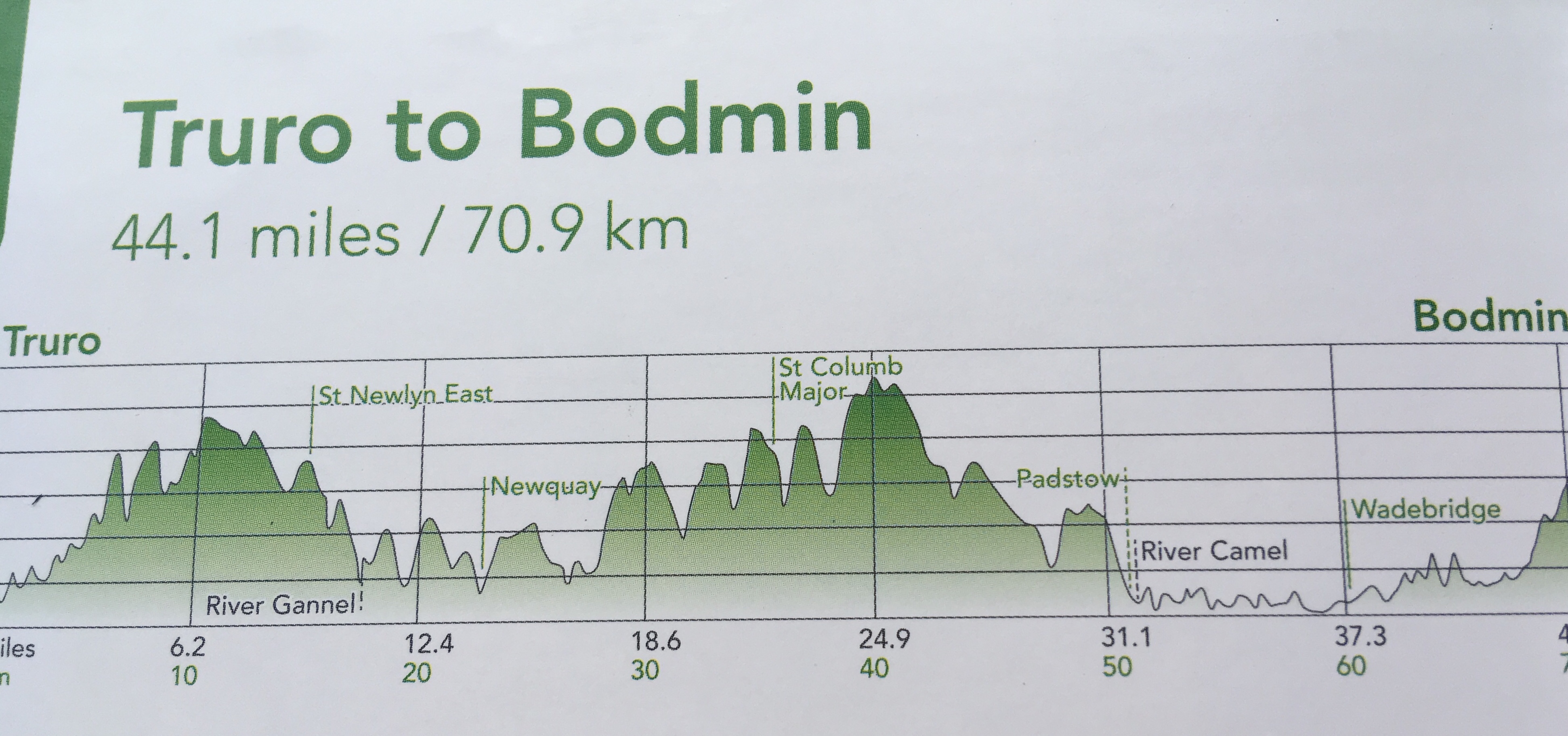 Shark's teeth – up & down all a.m.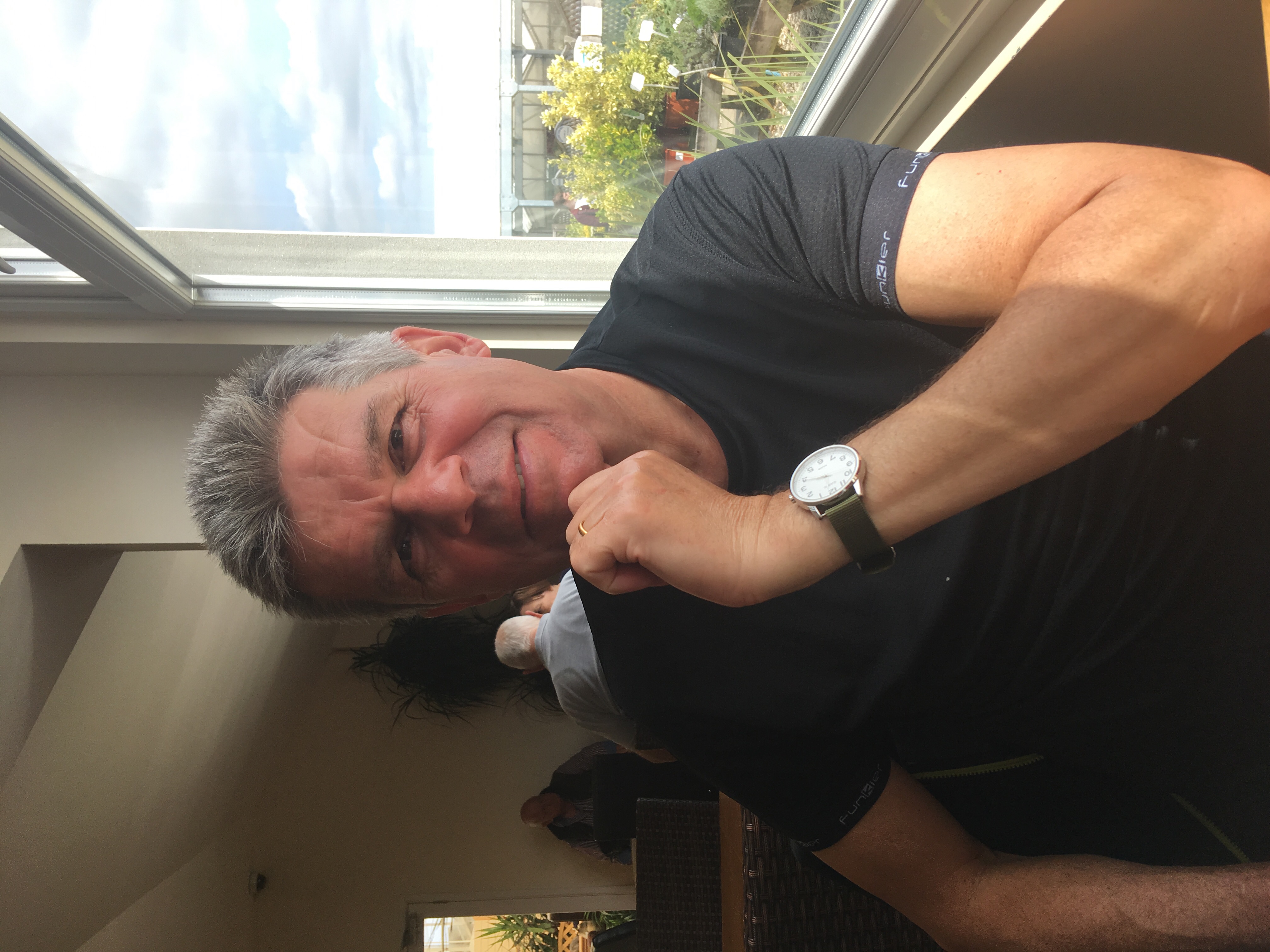 The man himself
Highlight of the day was a slap up lunch at Rick Stein's restaurant in Padstow. Can't believe I got that one past 'Kittyman'.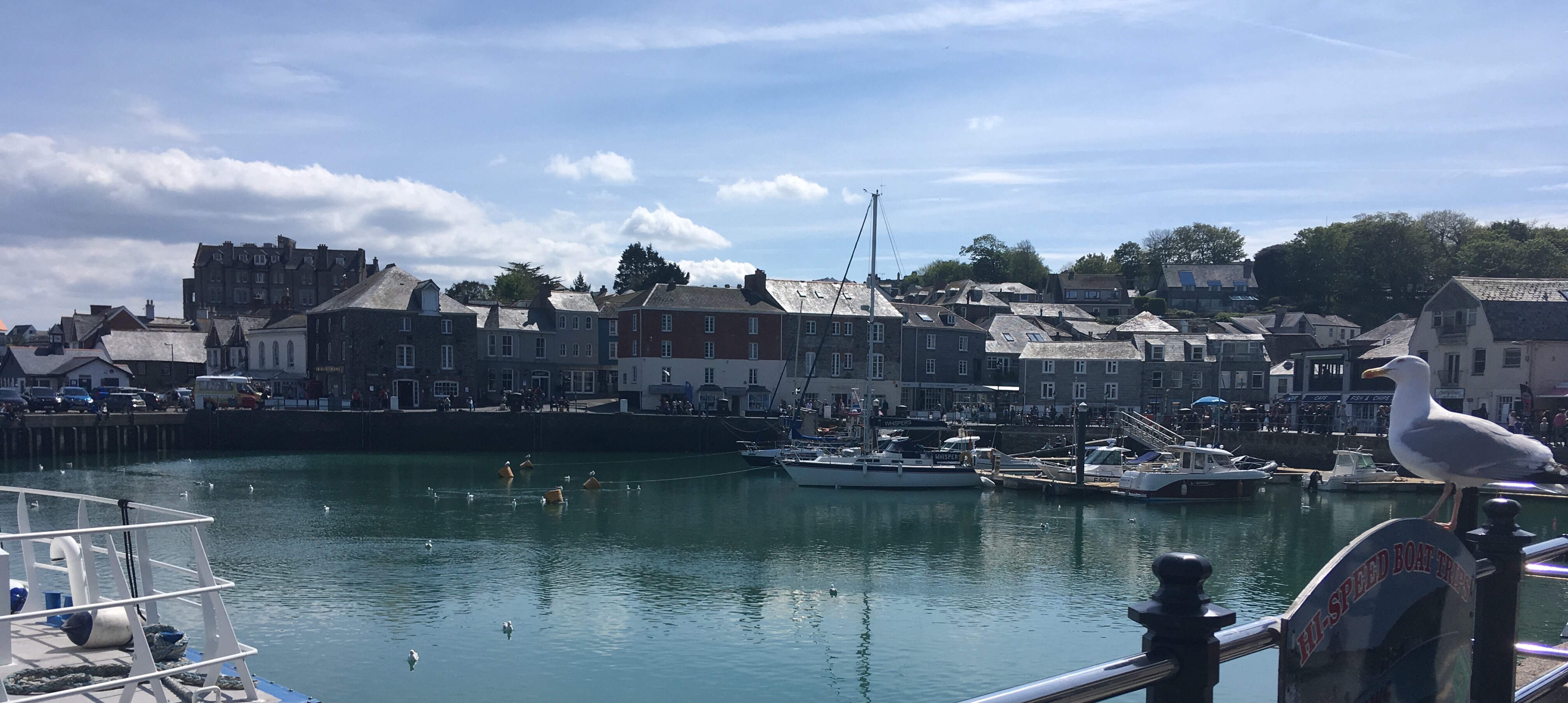 Padstow harbour
After lunch, we cycled to Bodmin on the Camel Trail, an old railway line, with superb view of the Camel Estuary and rolled into our B&B.