Here goes with our first blog…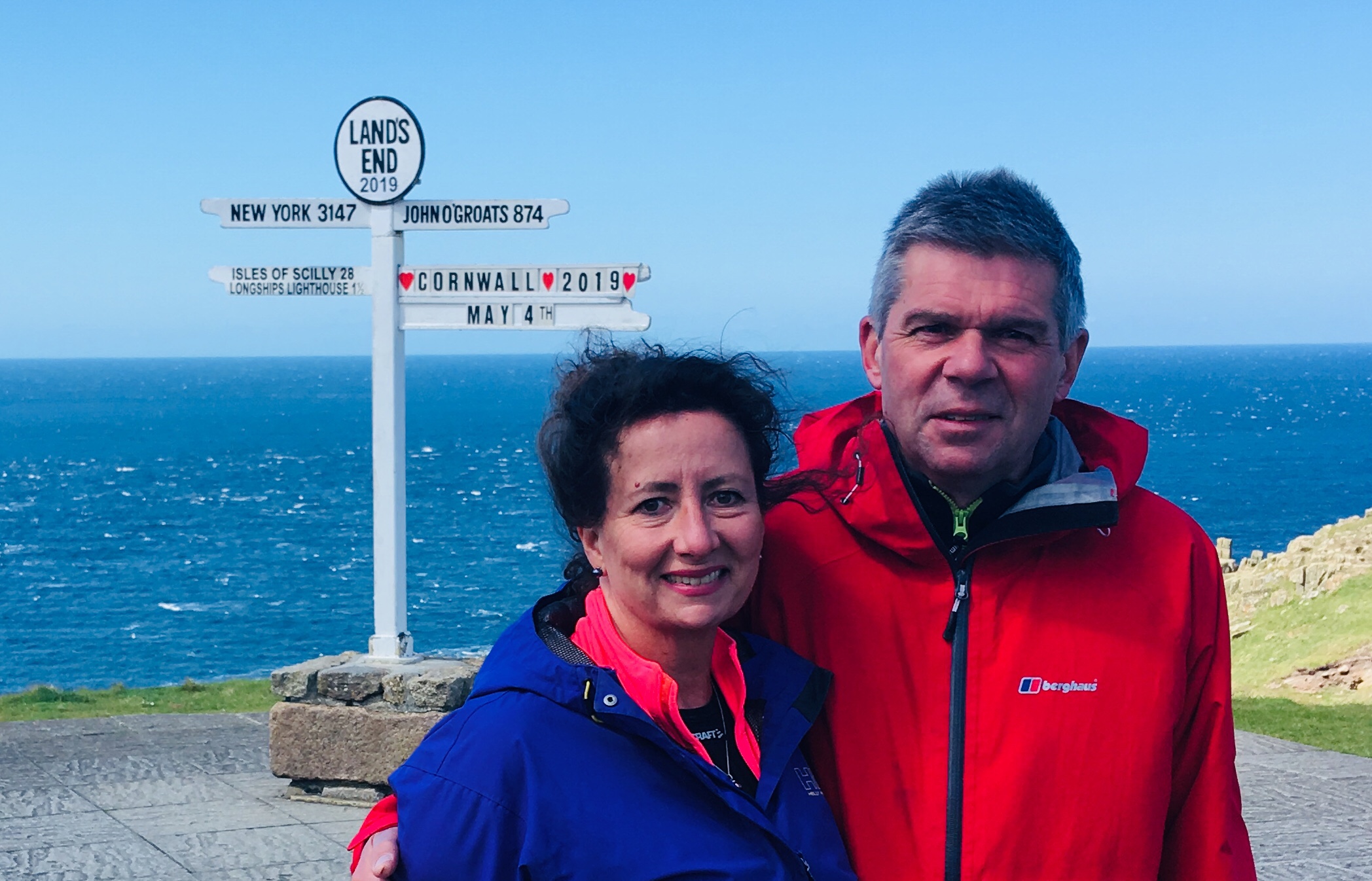 Obligatory photo of Land's End fingerpost
Registered as 'End to Enders' at Land's End Hotel. We have to get a minimum of 5 stamps as we journey up the country to prove we have done it. What's to stop us taking the train I wonder?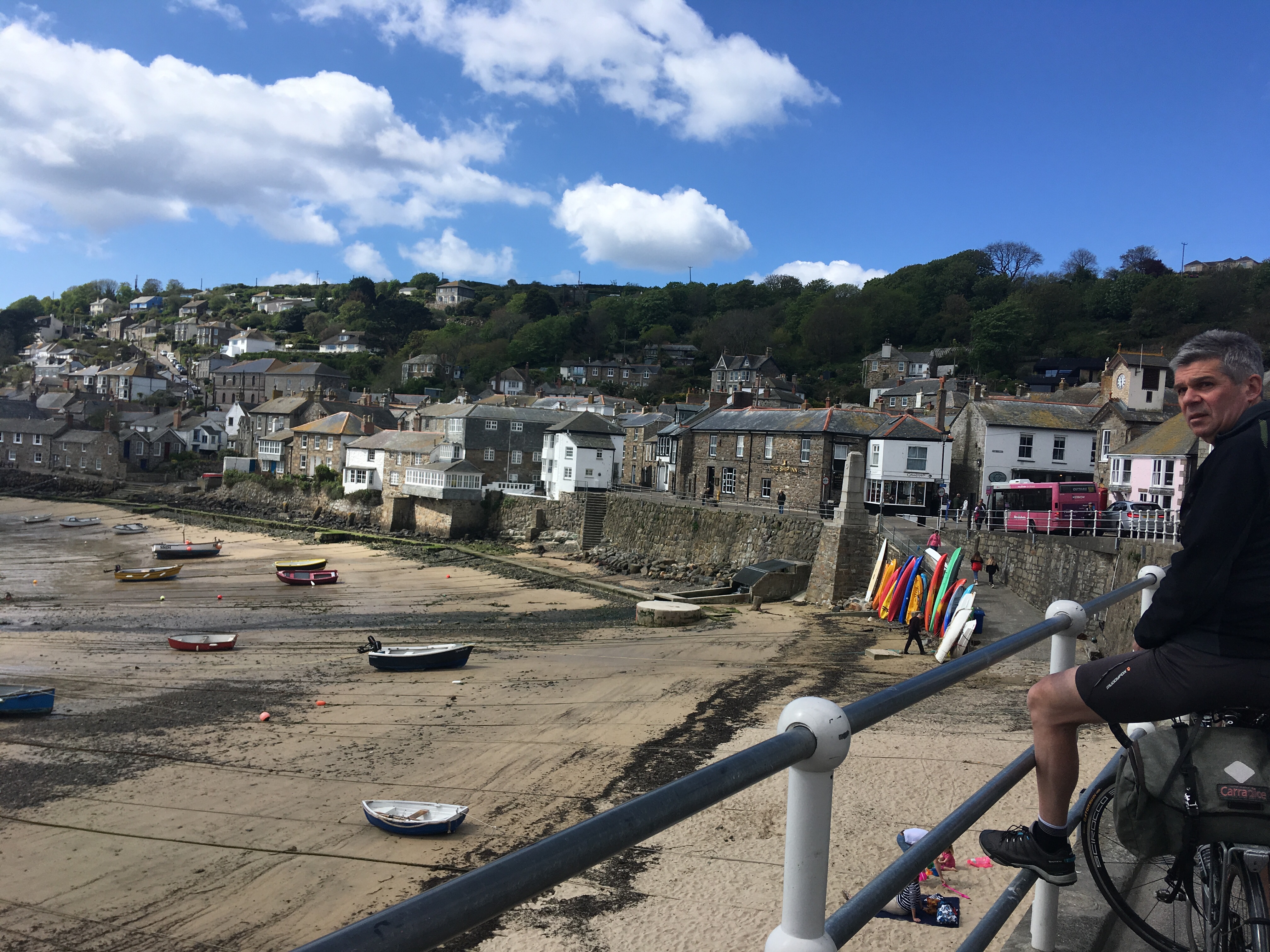 Next stop, pretty Mousehole harbour.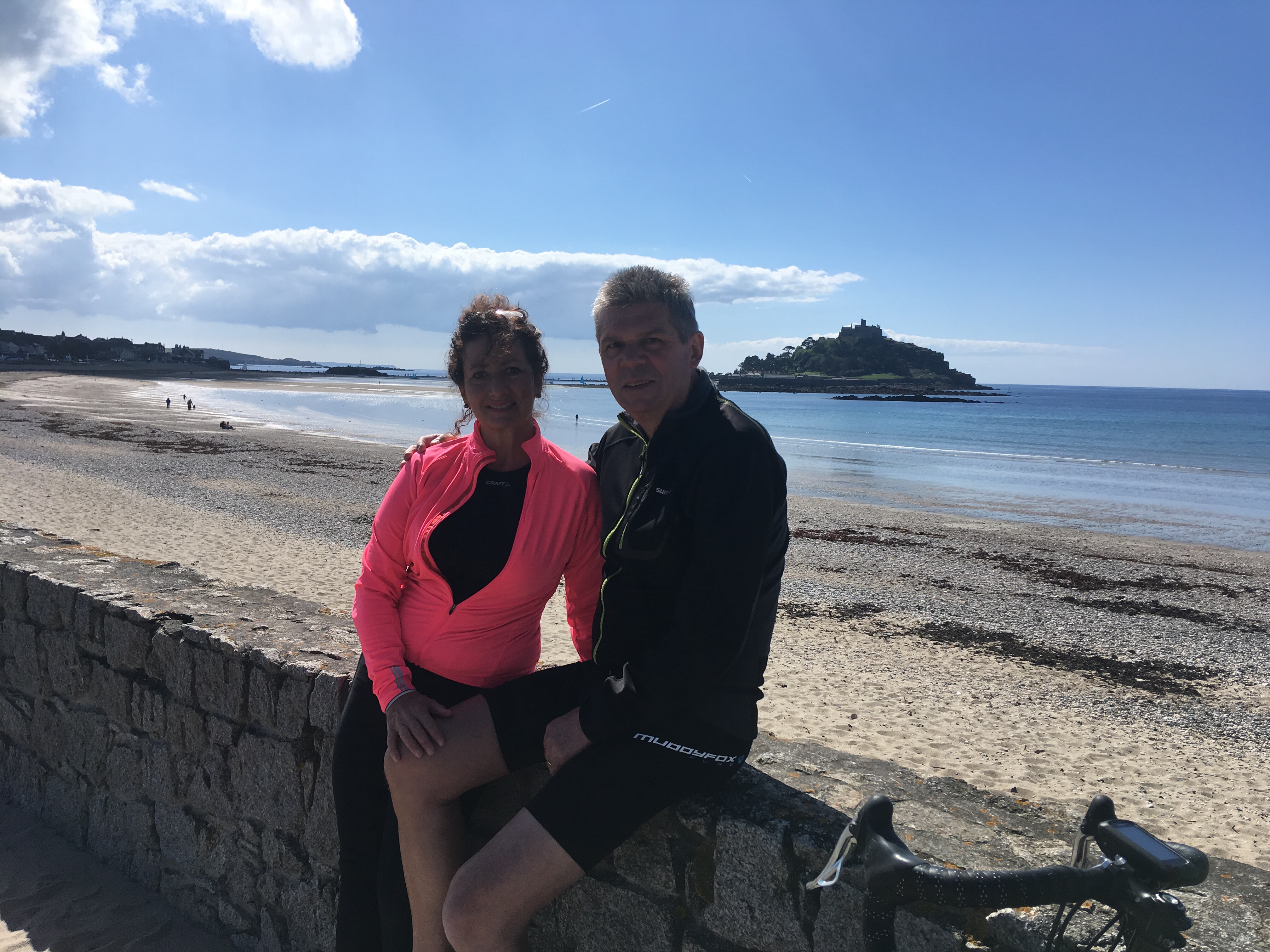 Tide was out at Marazion where you can walk over the causeway to St Michael's Mount. We didn't! Andy needed a pasty stop.
The highlight of the day was the off road cycling path through tin and copper mining country – Wheal Maid Valley. Back in the late 18th Century, this was the richest square mile in the country. Alas, no sign of Poldark scything his crops!
Signing off for today from an Airbnb in Truro. Only 27 more stages to go. Yikes!